Individualized Therapy Plans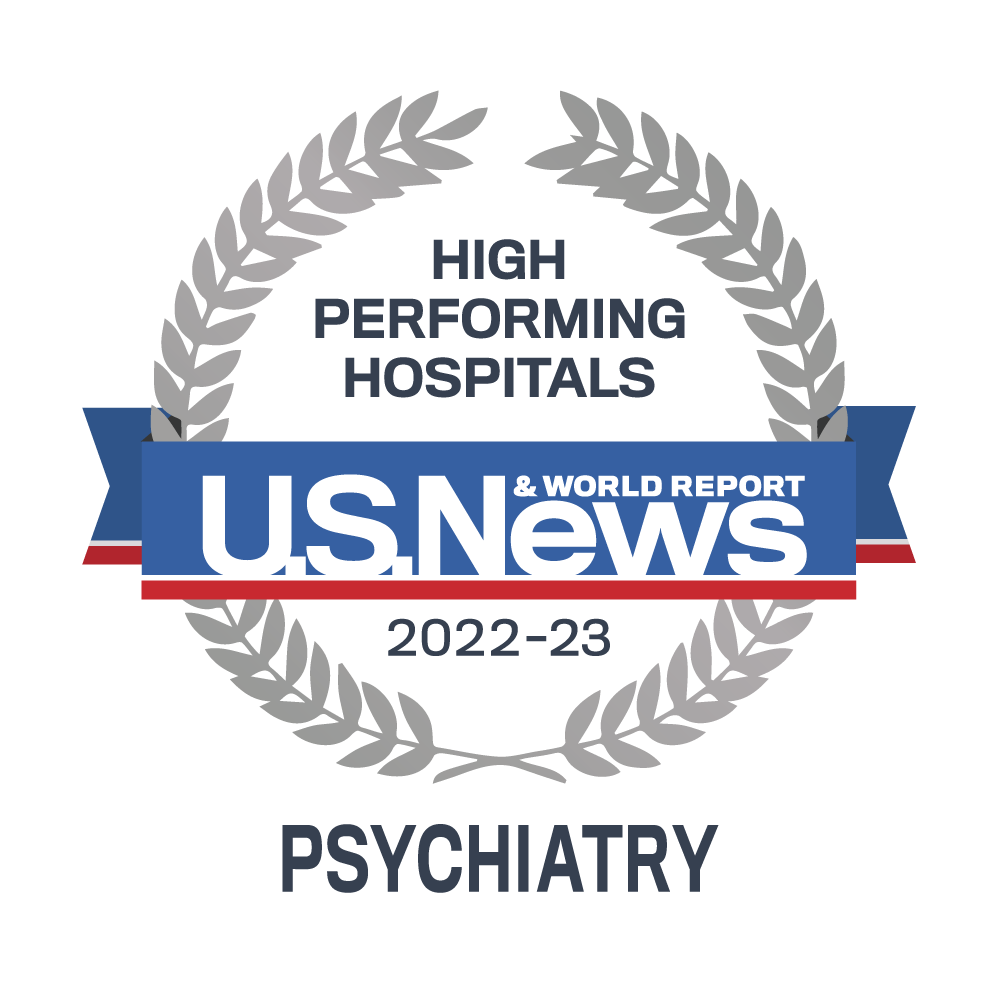 Treating the whole individual means treating all aspects of the patient. To accomplish this, our care team provides individualized treatment that includes a variety of therapies to provide the patient with the best possible outcomes. This treatment may include:
Expressive therapy provides art, music, and recreational experiences to assist patients in expressing feelings in a supportive environment. Drawing on metaphor, symbolic representation, and somatic awareness, the expressive therapies invite a safe and non-threatening way to address psychological constructs and content.
ROPES Challenge Course
HMHI's ROPES challenge course includes individual and team initiatives led by licensed recreational therapists. The ROPES program is available to corporate clients, private groups, community based organizations, and patients when appropriate. 
Applied Behavior Analysis (ABA)
ABA uses positive learning principles and techniques to help promote positive behavior and facilitate individual growth.
Behavior analysis helps us to understand:
what the purpose (also referred to as the function) of the behavior is,
how the individual's environement is affecting their behavior, and
how we can replace certain behaviors with more appropriate behaviors to help the patient succeed.
Applied behavior analysis helps patients expand their skills and increase positive behaviors in order to help them thrive in their environment. Every behavior intervention plan is written specifically for the individual patient to target their own specific behaviors. ABA often includes parent training to help facilitate a positive transition to the patient's outpatient setting, while giving as much support to families as they learn to carry out behavior intervention plans independently.
Acceptance & Commitment Therapy (ACT)
ACT employs a wide range of experiential exercises and conversations to undermine the power of destructive cognitive, emotive, and behavioral processes. It helps patients to fundamentally change their relationship with:
painful thoughts,
memories, and
feelings.
To do this, you develop an "observing self" who stays present and can take action guided by your deepest values. Mindfulness, acceptance, and value clarification are essential features of ACT.
Cognitive Behavioral Therapy (CBT)
Cognitive behavioral therapy (CBT) is a short-term, goal-focused psychotherapy treatment used in various psychiatric issues, including depression, anxiety, and substance abuse and dependence. CBT is often used as a treatment approach within the CAT Program to change individuals' thoughts and behaviors by focusing on how beliefs and attitudes impact emotional functioning.
Dialectical Behavior Therapy (DBT)
DBT adds aspects of zen to CBT (cognitive behavioral therapy). Mindfulness exercises are central to DBT. In addition, patients are taught, and then asked to practice, practice, practice:
interpersonal skills,
distress tolerance, and
emotional regulation.
The therapeutic process is guided by compassionate flexibility, radical acceptance, non-judgmental stance, and unwavering centeredness.
Originally designed for individuals struggling with borderline personality dynamics, the teaching and practice of DBT skill sets is useful to all patients and staff.
Group Therapy
Group therapy is an important part of inpatient hospitalization, partial hospitalization, intensive outpatient, and follow-up care. Led by a qualified therapist, group therapy provides an atmosphere where participants benefit through active participation and observation with others going through similar struggles. Group therapy can take various structure: educational, process, support, experiential.
Family Therapy
Family therapy plays a vital role in assisting patient and families heal. Clinical social workers and psychologists work with families to improve relationships within the family, teach new coping skills, and assist families in understanding the dynamics within the family.
Interpersonal Reconstructive Therapy (IRT)
Developed by Lorna Benjamin PhD, IRT avows "psychopathology results from love gone awry." IRT engages the patient's subjective world to learn what adaptive purpose his/her maladaptive affects, behaviors, and cognitions might serve.
For example, if a child learns from a parent that autonomy is dangerous and learns that gestures of autonomy will entail rejection by the parent, that child will likely be anxious and reluctant to develop a resilient sense of self. Instead, the child will move into adulthood carrying a deep self-doubt, anxiety, even depression.
The therapy task is to help the patient surrender loyalty to the old pattern, and the fantasy that such loyalty (love gone awry) can lead to a reconciliation of parent/child relationship. Then comes a period of grieving and the moving forward with development of a separate, competent, friendly, empathic self.
IRT case formulation can be completed during a hospital stay and completion of the work requires coordination with IRT trained outpatient therapist.
Motivational Enhancement Therapy (MET)
Motivational Enhancement Therapy is a type of therapy that helps patients explore their conflicting feelings about stopping drug use and getting treatment. MET involves five principles:
Applied Empathy – Every individual is more than a self-destructive behavior from their past or in their present. Therapists use MET to create an environment of trust through empathy: they listen, understand, and ask the individual to explore their experiences and feelings.
Establishing Discrepancy – This principle asks the individual to recognize and acknowledge the gap between their desire for change and their current lifestyle or behavior. Therapists stress that the benefits of MET come over time, commitment, and work—not immediate gratification.
Creating an Argument Free Zone – Therapists certified in MET actively avoid judging or attacking a person. Even if an individual wants to argue or start a fight, arguments are not productive. MET therapists use positive responses to negativity finding them more effective in helping someone recognize a problem or problematic behavior.
Understanding Resistance – Change is not easy. MET therapists are trained not to confront a person's resistance to change. Instead, counselors listen, without judgment or defensiveness. Listening and practicing empathy can lessen an individual's resistance to change and give them fewer reasons to stop coming to therapy sessions.
Encouraging Self-Efficacy – The belief that change is possible and that the power to change is in a person's control is important in helping a person make those changes. Counselors help individuals understand that they have the skills they need to achieve their goals.
Therapeutic Learning Program (TLP)
TLP is a computer-assisted program that is useful to both the patient and therapist. Ten therapy lessons focus on three basic issues:
Identifying the source of stress,
Developing an action step for relieving the stress and accomplishing important personal growth, and
Exploring and resolving resistance to taking the action step.
TLP speaks a simple, ordinary language. Rather than being told what to do, patients make decisions interacting with the program. Patients complete work, and at the end of each session, print a copy of their work to share, process with the therapist.
Hear From Our Specialists