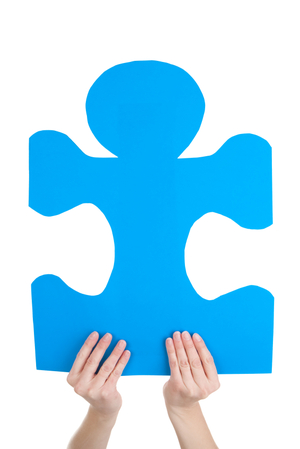 First Ascent, a Program to Help Autistic College Students Get On the Career Track
Jul 2, 2014
Young adults with autism rarely have a regular college experience in order to find a career. A new program called First Ascent aims to match these adults with careers that interest them, and then find education and certification opportunities to help them reach their goals. Joseph Viskochil talks about the program and the success it has already seen. He gives some tips to avoid being "stable but stuck" in an unsatisfying career.
Transcript
Interviewer: There's a new program called First Ascent whose mission is finding more meaningful careers for individuals with autism, and we're going to examine that next on The Scope.
Announcer: Medical news and research from University of Utah physicians and specialists you can use for a happier and healthier life. You're listening to The Scope.
Interviewer: For individuals with autism looking for a job sometimes they hear the term stable but stuck. We're trying to get unstuck right now. We're going to learn about a program called First Ascent. Joseph Viskochil helped develop the program. Let's talk about this cool program. First of all, what's it based in? It's a very simple concept, a palm to the forehead, we didn't think of this before sort of thing.
Joseph Viskochil: Sure. The basic concept is to focus on an individual's strengths, and what they like to do, and how to turn those into a meaningful career, rather than focusing on their limitations, their deficits, and what kind of a career can we sort of plug them in where they can have the job stocking boxes or stacking shelves and be stable in that career but stuck and not going anywhere else.
Interviewer: Got you. What is it that you've found?
Joseph Viskochil: We've found that this is a new program, which doesn't make any sense, because if you think about it this is what most typically developing individuals feel. They go to college. They get to explore what they really like to do, what they're interested in. The route for folks on the spectrum is a little bit different than that.
Interviewer: What is the route?
Joseph Viskochil: You end up seeing schools trying to train them how to do simple arithmetic and beating their heads against the wall trying to figure out how can we teach these basic skills to individuals that all they want to do is play video games, instead of looking at what is it about the video games that that individual likes and trying to turn that into something they can do for a productive and meaningful career.
Interviewer: So then this program called First Ascent, what would happen? An individual with autism would come to you and then what?
Joseph Viskochil: At this point we've got some workshops that we've been running. We've got a handful of individuals on the spectrum. They come in, and the first thing we do is try to identify what their interests are, what their strengths are, and then a little bit down the road we look at the ecology of the workplace that's going to be the most beneficial to them, whether or not that's the amount of social interaction, the amount of sensory input that is required, the routine, the structure. We look at all those different factors and try to find what job at this point and what career in the future would be the most meaningful and the most beneficial.
Interviewer: And then what?
Joseph Viskochil: After that we attempt to find an individual in the community that is working in that same career field. We go out there. We do an interview. We try to set up a career shadowing experience. Maybe at that first interview we realize oh, this is not a good fit, we need to rethink, go back to square one and square two and go from there. But, in some cases it has been a really good fit. The individual, the professional in the community, is able to give some pointers, some advice, and say if you want to be in this field this is what it looks like on a day to day basis. Is that something that would be acceptable to you? Is that something that you would like to do? Is that something you're going to be able to thrive in? It really starts that conversation that otherwise doesn't get started.
Interviewer: Do you find that in those meetings it's pretty obvious pretty quickly whether it's going to work or not.
Joseph Viskochil: It can be. In any job interview everyone tries to put on their best face and say yeah, I can live with that, I can live with that, I can do that, this is going to be great.
Interviewer: Yeah.
Joseph Viskochil: In the interview that's going to be the case, but sometimes it's pretty blatant that it's too noisy or there's too much talking point between all the individuals involved. Typically, the first couple of workshops that we do will tend to weed that out. We already know what the strengths are and what the ecology that we're looking for is.
Interviewer: You have a little knowledge on that to help. The interviews, are they like a typical interview that anybody else would have, or are they a little different?
Joseph Viskochil: A little bit more structured. The real founder of First Ascent, Clane Eudy [SP], will go out there and will help guide the interview. He will help prepare questions. He will help focus on what's really going to be a compromise that can be made and the compromise that can't be made.
Interviewer: I suppose as a facilitator he's not only helping that individual with autism but the interviewer as well who might not have the skill set to...
Joseph Viskochil: Right. He's acting as the liaison and the coordinator between the two people.
Interviewer: Tell me a success story.
Joseph Viskochil: There's a young man who is in high school still. He is a phenomenal mathematician and he's going to be an engineer someday. He's very interested in aeronautical engineering. He was not...
Interviewer: That's pretty amazing, isn't it?
Joseph Viskochil: It's really amazing, but there was some concern. He'd already earned this full ride scholarship to Utah State University, but because it would involve transportation from his house, either relocating to student housing on campus or commuting a really long distance every day, it wasn't looking like that was going to be okay, just because of the stress and anxiety involved in that. Through First Ascent we were able to identify what his career path was and how much he needed this education. We went out and met with some of the folks at Utah State to see is this something that can be done, because this would really be beneficial both for him and for the community because he's going to be gainfully employed as an engineer. I mean far smarter than I'll ever be, especially with math.
Interviewer: Yeah, you and me both.
Joseph Viskochil: Yeah.
Interviewer: Where are we at in this story so far?
Joseph Viskochil: Right now he's fully committed to that scholarship and everything looks like it's set to go. Like I say, he'll graduate pretty soon here and then head up to Utah State.
Interviewer: First Ascent right now is just in Utah. Are there plans to grow this?
Joseph Viskochil: Very much so. Clane has a strong background in computer design and technology and online instruction. He's developing a website currently and working with some other really good computer programmers to try to see if we can take this to an electronic means, an online type of First Ascent where the workshops would be digitally completed, which is where the future is going anyway. We're just trying to catch up. Like you said, this is a slap in the head idea, why haven't we thought of this first. Now we're trying to play catch up and get up ahead so that everywhere in the nation will be able to logon to this website, and go through these steps, and find out what is a meaningful career for someone on the spectrum.
Interviewer: That's pretty exciting stuff, isn't it?
Joseph Viskochil: It's really exciting stuff. It's very fun to be a part of, innovative.
Interviewer: Game changing do you think?
Joseph Viskochil: I would say. Anyone that's been through the vocational rehabilitation system knows that it's very slow going. You have to wait in line even to get on the radar. There are waiting lists that are ridiculously too long. Nothing against VOC rehab. They are trying their best, but they have a huge caseload. Opening it up to something that's online that parents can access from their home, take a little bit more independence in, is going to be phenomenal.
Interviewer: It sounds awesome. Any final thoughts?
Joseph Viskochil: One of my favorite things about Clane is when his son was younger they kept harping on the negative behaviors, the deficits. But, at some point, I think his son was 12 or 13, they became what he calls a family of high fives. That was just so powerful to me to see a family that understands in order to be really successful you've got to see success and then you can be successful. Focusing on the positives, becoming a family of high fives, and taking it in that direction was very insightful.
Interviewer: If somebody's interested in more about First Ascent, where can they go?
Joseph Viskochil: They can contact Clane Eudy [SP] or they can contact me. If you search for First Ascent online I'm not sure that the website is up yet. I don't think he wants everyone to see it until it's finalized. But, you can email me at joe.viskochil@utah.edu and I can put you in touch with Clane. I can put you in touch with the workshops and get you informed.
Announcer: We're your daily dose of science, conversation, medicine. This is The Scope, University of Utah Health Sciences Radio.