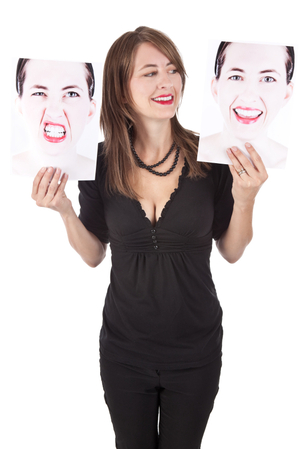 The Seven Domains of Women's Health: Emotional Health
Aug 14, 2014
Anger, sadness, and anxiety are signals of your emotional wellness. Listen as Dr. Kirtly Jones probes the boundaries of Emotional Health, which has been identified as one of the Seven Domains of Women's Health. Take the quiz to discover where you are on the emotional wellness spectrum. Dr. Jones suggests some simple activities to bolster your positive emotions and improve your overall sense of well-being.
Transcript
Dr. Jones: Are you angry? Are you sad? Are you anxious? If you can say yes to any of these, does it mean you're not well emotionally? What does it mean to be emotionally healthy and how does it fit into the seven domains of health that create an overall sense of well being? This is Dr. Kirtly Jones from the Department of Obstetrics and Gynecology at University of Utah Health Care, and today, we're talking about what it means to be emotionally healthy on The Scope.
Announcer: Medical news and research from University Utah physicians and specialists you can use, for a happier and healthier life. You're listening to The Scope.
Dr. Jones: Women have told us that their sense of personal health goes beyond their blood pressure and their mammogram. They tell us things like, "You're only as happy as your least happy child." They tell us they feel their emotions in a physical way. They tell us that some of their physical symptoms may because of stress. Well, wellness can be sorted into the seven domains: physical health, emotional health, social health, intellectual health, financial health, and spiritual health. Today, on The Scope, we're going to talk about what it means to be emotionally healthy. You can feel happy, sad, anxious, and angry, and be emotionally healthy.
Being emotionally healthy means being aware of your emotions and how they affect you and others. It means being attentive to your thoughts, and feelings, and behaviors whether they're positive or negative. It implies the ability to accept our feelings rather than deny them. Being emotionally healthy means that you take a positive attitude about your ability to acknowledge your emotions. You feel that you can make choices and decisions based on a synthesis of your feelings, thoughts, and behaviors, rather than behaving in an immediate and reactive way to your emotions. Being emotionally healthy means you can take on challenges and take risks, and recognize conflict as being potentially healthy. This is particularly difficult for women, who may be culturally taught to say, "yes," when they really mean "no."
Being emotionally healthy means being resilient, bouncing back in the face of personal and family trials and sadness, recognizing that bad times come, bad things happen, but that you have the emotional stability to return to equanimity. So a lot of medical focus on emotional health in the past 50 years has been on psychological disease, its diagnosis and treatment. This has been important, but in the past 20 years, some have focused on what it means to be emotionally well. What are the characteristics of people who are emotionally well, and what can be done to make people more than not sick?
The path to emotional wellness may involve awareness of thoughts and feelings. Using a positive attitude and recognizing your signature strengths, seeking support and expressing emotions in a suitable manor, setting priorities, accepting mistakes and learning from them. So, do you want to evaluate your own emotional wellness with a brief quiz? Number one, am I able to recognize my emotional states and how it affects me and those around me? Two, am I able to maintain a balance of work, family, friends, and other obligations? Three, do I have ways to reduce stress in my life? Four, am I able to make decisions with a minimum of stress and worry. And five, am I able to set priorities?
Now, if you're really interested in emotional wellness, and where you fall compared to other people of your sex and age and geographic location, people from New York City may respond differently to a questionnaire than people from Iowa, take some time and Google "authentic happiness University of Pennsylvania." This website, from the University of Pennsylvania, is part of a larger program to research, teach, and evaluate the field of positive psychology. Now there are some very specific activities that can increase your sense of emotional well being, that have been studied with scientific rigor, prospective randomized trials. Try two of these. One, write down, every day at bedtime, three things that went well and why. Two, be grateful in an active way. Think of someone who has done something for you, that you haven't thanked recently. Write 300 words of thanks to this person and deliver it personally, out loud or in writing. So here it goes.
Dear Scott, who is the producer of The Scope, in less than 300 words, I am grateful for this opportunity to talk about something that has gone well today. Thanks so much for letting me talk about the seven domains of health, and for making me and my voice sound better than they really are. And thanks to you, listener, for joining us on the Scope.
Announcer: We're your daily dose of science, conversation, medicine. This is the Scope, University of Utah Health Sciences Radio.