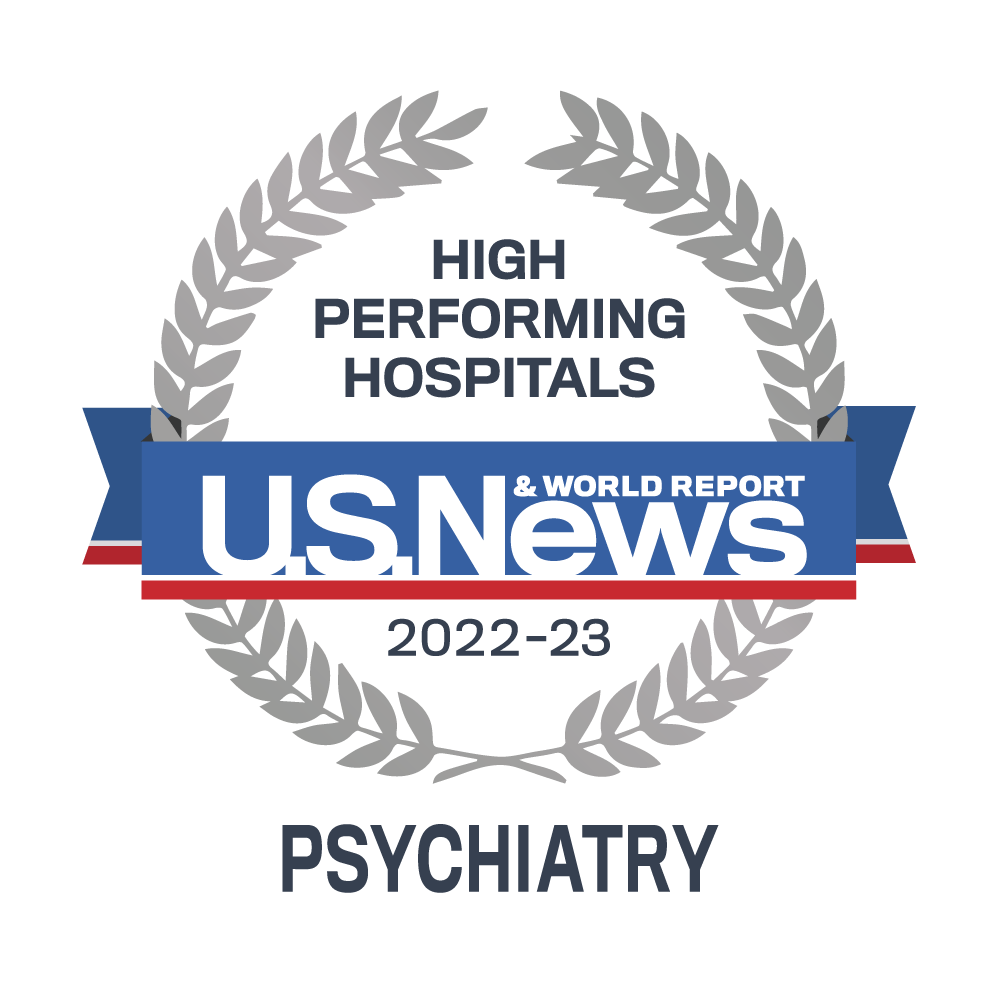 Program is grounded in Acceptance and Commitment Therapy (ACT)
Safe and secure environment
Contact with a child and adolescent psychiatrist at least six days/week
Individualized and evidence-based treatment
Diagnostic clarification
Psychological/neuropsychological, psychiatric, nursing, and educational assessment
Compilation of a comprehensive multi-disciplinary report consisting of individualized recommendations to guide future treatment
Teaching and practicing Acceptance and Commitment Therapy (ACT) and Dialectical Behavioral Therapy (DBT) skill sets
Individual, family, group, and expressive therapies
Provides the vision for a path to wellness by gaining a comprehensive understanding of the individual child
Frequently Asked Questions
The CAT Program for youth ages 4-17 at the Huntsman Mental Health Institute (HMHI) is a clinical program designed to help gain an understanding of a youth's mental health and behavioral issues. It is designed as a four to six-week program with a multidisciplinary team that works closely together to evaluate the youth, accurately identify their diagnoses, and actively begin treatment. We have expertise including, but not limited to, the following problems:

Mood disorders (e.g., depression, bipolar disorders),
Anxiety disorders (e.g., generalized anxiety disorder, OCD,),
Psychosis and thought disorders (e.g., schizophrenia),
Trauma-related issues (e.g., PTSD),
Personality and identity development challenges

Our strong psychiatric presence and multi-disciplinary approach help us stand out from other programs. Unlike many other assessment programs, our CAT Program's psychiatric providers are child and adolescent psychiatrists who meet with the child and communicate with the treatment team at least six days per week. As a free-standing psychiatric hospital, we are also equipped to provide a higher level of safety and supervision than other assessment programs. Our 24-hour nursing care helps us closely monitor medication changes and effects, and provide care for youth with some chronic medical conditions that cannot be safely cared for at other assessment programs. 

What the CAT Program is NOT

The CAT program is not a substitute for an acute inpatient psychiatric admission. The CAT program can help stabilize a youth and identify underlying medical and psychiatric conditions; however, a comprehensive and full assessment cannot be done in the duration of time limited by an acute inpatient hospitalization. Insurance companies do not often authorize inpatient psychiatric hospitalization beyond three to 10 days. While much good can be done in this timeframe, it does not lend itself to more expansive diagnostic and therapeutic interventions that the CAT program is designed to implement.
An individualized treatment plan will be created for each child, which focuses on goals that target their issues and diagnoses. We will consult with former providers and review previous records and assessments to obtain a clear understanding of your child's treatment history.

We will diagnose your child using:

observation,
clinical interviews,
psychiatric evaluation, and
psychological/neuropsychological assessment.

This diagnostic clarity allows us to recommend the most appropriate evidence-based treatment options available.

Your child's treatment in the CAT program will involve:

individual therapy,
family therapy,
group therapy, and
will often include medication evaluation and management.

Our psychiatrists will discuss medication recommendations with parents or guardians prior to initiating or adjusting any medication.
Academics are an important component to a youth's life. However, at the time of admission, academics are often a secondary concern due to the child's often unclear diagnostic picture and his or her difficulties with day-to-day functioning.

As part of our assessment, the team education specialist will:

review past academic records,
evaluate current academic functioning, and
develop an academic plan.

Once the youth has stabilized, our education specialist will re-integrate school lessons back into the youth's life. Our education specialist facilitates a 75-minute formal classroom experience five days a week to assess a child's learning strengths and weaknesses to guide their future academic recommendations.
Adolescents between 13–17 years old receive treatment in our adolescent inpatient CAT unit. Children between the ages of 4–12 receive treatment in our child inpatient unit. The youth that make up our program seek out treatment for a variety of mental health issues. The make-up of our social environment is an important element in our program, and it is a consideration in our admission review process. Every parent is concerned about what type of environment their child will be in, and we are confident that our social environment and individualized treatment program provides a very healing therapeutic atmosphere.
The involvement of families is paramount in the treatment of each child and adolescent in our program and is more likely to lead to better outcomes. We strongly encourage families to be involved as much as possible, as it is essential in helping to understand and assess the youth's behavioral issues and mental health.

The family's involvement begins when an intake meeting is scheduled with the treatment team where we will discuss treatment goals and presenting issues. Throughout the course of treatment, families will have frequent communication with their child and the treatment team. We typically host weekly family psychotherapy sessions, either in-person or via a HIPPA-compliant video-conferencing platform. It may not always be practical or clinically indicated for regular family visits since many of the youth in our program come from all across the country as well as internationally. However, even when work is done remotely, we encourage frequent contact between the family and multiple members of the treatment team, throughout the admission
When available, previous treatment records can be very helpful in reviewing past assessment results, medication trials, and treatment history. Gathering these records and providing them prior to admission can help guide the treatment team in planning and beginning the assessment process efficiently.

Due to HIPPA laws, other facilities cannot send us records they didn't generate—meaning even if the last placement had received copies of all of your child's past records, they can only send their own records. As a result, we strongly encourage all parents or guardians to keep a master file with copies of all of your child's treatment records. When your child is discharged from our program, we will provide a comprehensive multi-disciplinary report within 10–14 business days. If requested, we will also send this report to your child's next provider(s) and/or educational consultant.
Inside Our Youth Programs
Contact HMHI about Our Youth Mental Health Programs
We want to ensure that your child gets quality care that best fits their mental health needs. If you're not sure which mental health program is most appropriate for your child, please call us at 801-583-2500.
If your child is experiencing suicidal thoughts or behaviors or is in immediate danger of harming themself or others, please call the National Suicide Prevention Lifeline at 988 or Utah Crisis Line at 801-587-3000.
Tina Halliday, LCSW
Tina Halliday is the admissions coordinator for the Huntsman Mental Health Institute (formerly UNI) Comprehensive Assessment and Treatment (CAT) Program in Salt Lake City, Utah. She has worked with HMHI since 1999 and the CAT program since its inception in 2011. Tina graduated from the University of Utah, Graduate School of Social Work with her MSW. She has practiced for 30 years in the behavioral health field. She has provided direct clinical care to a variety of age groups and treated a variety of mental illnesses. Tina has also worked with Employee Assistance Programming throughout much of her career. This includes clinical services, management consultation, critical incident debriefing, and wellness seminar trainings to many employer groups. She enjoys her family, friends, and a variety of outdoor activities.
TyJha Jackson, MPH
TyJha "Ty" Jackson is the Young Adult CAT admissions coordinator and outreach specialist at HMHI. She has worked at HMHI since 2010. She has a bachelor of science in psychology and health science minor from Clemson University and a master's in public health from Westminster College. During graduate school, Ty was a part of the HMHI nursing staff, working as a psychiatric technician on all inpatient units, as well as day treatment before her transition into outreach. Ty has lived in eight different states, spanning from California to New York. She enjoys learning about diverse cultures, while traveling and meeting new people.
Thomas Conover, MD
Dr. Conover is an assistant professor (clinical) and a graduate of the University of Cincinnati College of Medicine in Cincinnati, Ohio. He completed residency training in pediatrics/psychiatry/child psychiatry at the University of Utah Hospitals and Clinics. He is board certified in general pediatrics, general psychiatry, and child and adolescent psychiatry. Dr. Conover practices at the Huntsman Mental Health Institute (formerly UNI) where he provides care for psychiatrically hospitalized children and adolescents, and serves as the medical director for Youth Services, and co-medical director for the HMHI Comprehensive Assessment and Treatment (CAT) Program.
Matthew Pierson, MD
Matthew Pierson, MD, assistant professor (clinical), earned his medical degree at the University of North Carolina at Chapel Hill (UNC). He completed his psychiatry residency and child and adolescent psychiatry fellowship at Duke University, where he served as chief resident during his fellowship training. While at Duke, Dr. Pierson gave frequent lectures to medical students, residents, and community clinicians on child and adolescent psychiatry. He also participated in conducting clinical trials research in brain stimulation technologies including electroconvulsive therapy (ECT), transcranial magnetic stimulation (TMS), and magnetic seizure therapy (MST). Since joining the School of Medicine faculty at the University of Utah, Dr. Pierson has continued to provide clinical education and supervision to trainees. In 2016, he received the Award for Clinical Supervision from the University of Utah Child and Adolescent Psychiatry Fellowship Program. Dr. Pierson is board-certified by the American Board of Psychiatry and Neurology (ABPN) in Psychiatry as well as child and adolescent psychiatry and he is an active member of the American Academy of Child and Adolescent Psychiatry. His areas of expertise include evaluating youth with complex psychiatric conditions, caring for patients with severe mood disorders, and providing clinical supervision to trainees. His research interest is in treatment-resistant mood disorders.
Dr. Pierson is active in several clinical services as a child and adolescent inpatient psychiatrist at the Huntsman Mental Health Institute (formerly UNI). Here he treats hospitalized youth, ages 4-17, with a variety of psychiatric conditions. Dr. Pierson is the co-medical director of the Comprehensive Assessment and Treatment (CAT) Program at HMHI. Additionally, he treats adults and youth in the Treatment-Resistant Mood Disorders (TRMD) clinic, where he administers electroconvulsive therapy (ECT), transcranial magnetic stimulation (TMS), and ketamine infusions.
Rachelle Wilson, RN
Rachelle Wilson is the clinical director of Huntsman Mental Health Institute's (formerly UNI) Youth Services for inpatient care and is responsible for the management and coordination of nursing care for HMHI's Comprehensive Assessment and Treatment (HMHI-CAT) Program. Rachelle holds a master's degree in the science of nursing with a focus on leadership and management; she is also is a board-certified psychiatric nurse. She has worked in the CAT program from its beginning in 2011. She has over 20 years of psychiatric nursing experience and is passionate about child and adolescent psychiatric nursing care. Rachelle's professional mission and purpose is to provide leadership and direction to direct care providers following evidence based best practice standards to ensure an exceptional patient experience. Rachelle is a native to the Salt Lake Valley and appreciates all the activities this exquisite mountain setting has to offer.
Amanda Stoeckel, PhD
Dr. Amanda Stoeckel is a licensed psychologist and the clinical director/program manager for the Comprehensive Assessment and Treatment (CAT) Program at the Huntsman Mental Health Institute (formerly UNI). She received her Ph.D. in school psychology from the University of Northern Colorado and completed her doctoral internship at the Huntsman Mental Health Institute. Dr. Stoeckel completed a postdoctoral fellowship at the VA Advanced Fellowship Program in mental illness research at the VISN 19 MIRECC VA Salt Lake City Health Care System. She has an adjunct faculty appointment at the University of Utah Department of Psychiatry. Her focus is overseeing and providing psychological services to youth and emerging adults within the CAT and Young Adult CAT Programs, and she has extensive training in psychological assessment. Dr. Stoeckel's therapeutic orientation is typically based on acceptance and commitment therapy (ACT).
Jessica Jewell, PhD
Jessica Jewell received her PhD in counseling psychology from the University of Utah with a focus on adolescents and families. She holds a master's degree in counseling and practiced as a therapist in a Utah-based wilderness therapy program while pursuing her doctoral degree. Dr. Jewell trained in a variety of settings, including residential and outpatient treatment, and has therapy and assessment experience with a wide range of populations, including abused and neglected children and patients in forensic settings. She completed her internship at Wasatch Mental Health in Provo, Utah, where she conducted psychological assessments of children and adults. Dr. Jewell's therapeutic orientation is typically based on an integration of cognitive-behavioral and interpersonal process methodologies. Dr. Jewell holds an adjunct faculty appointment at the University of Utah Department of Psychiatry. She also serves as a primary supervisor within the internship program and is a member of the Psychology Training Committee of HMHI.
Deedee Johnson, LCSW
Dominique "Deedee" Johnson is a licensed clinical social worker for the CAT Program at HMHI. She received both her bachelor's in social work and her master's in social work from Appalachian State University in Boone, North Carolina. She completed her master's level internship at Broughton Hospital, one of North Carolina's three regional psychiatric hospitals, working with adult, adolescent, and deaf patients. After graduate school, Deedee worked with chronically ill and terminal patients through hospice and palliative care providing therapeutic support to patients and their families. Her treatment philosophy is based in a cognitive behavioral approach that includes elements of dialectical behavioral therapy (DBT), acceptance and commitment therapy (ACT), and relational psychotherapy.
Tiffani Morgan, PsyD
Dr. Tiffani Morgan received her PsyD in clinical psychology with an emphasis on child psychology from Indiana University of Pennsylvania. She earned a B.S. in psychology at the University of Utah and a master's degree in family therapy at Antioch University Seattle. Dr. Morgan's doctoral internship was at the Utah State Hospital, where her primary focus was in neuropsychological assessment of children and adolescents. Following graduation, Dr. Morgan completed postdoctoral hours in residential treatment and neuropsychological assessment. Dr. Morgan has experience with children and families in a variety of inpatient and outpatient settings, as well as experience with adults, including geriatric populations. She provides psychological services (individual and family therapy and psychological assessment) to children and adolescents in the CAT program as well as to the child and adolescent inpatient program at HMHI. Therapeutically, she utilizes cognitive-behavioral-based approaches (including ACT and DBT) with incorporated family systems views. Dr. Morgan holds an adjunct faculty appointment at the University of Utah Department of Psychiatry.
Kelly Shannon Caughey, CSW
Kelly Shannon Caughey is a clinical social worker for the CAT program at HMHI. She received her bachelor's in sociology and master's in social work from the University of Montana in Missoula, Montana. She has been in the field of social work for more than 12 years working in many different capacities including public schools, emergency rooms, and community based mental health programs. She completed her master's level internship at Western Montana Mental Health Center working as a reunification in home support specialist with families whose children were removed by the Department of Child and Family Services and were required to receive individual counseling and support in order to earn their parental rights back. She has an advanced understanding of systems issues and can organize and address patient needs on multiple levels and understand the possible interactions and implications of the relationship between individuals and their communities. Her treatment philosophy is based on an attachment based approach that includes elements of cognitive behavioral therapy (CBT), dialectical behavioral therapy (DBT), and acceptance and commitment therapy (ACT).
Jacob Hansen, MST
Jacob Hansen is the education specialist in the CAT Program at the HMHI. He is a certified secondary education teacher and has taught courses across the curriculum including history, math, the sciences, and literature. He earned his masters of science and technology degree at the University of Utah. Jacob has worked in the educational field with teens for nearly 10 years as a wilderness guide, a classroom teacher, and as a director of local tutoring organizations.
Jacob takes an adaptive approach to learning. He works to establish a growth mindset in each student he works with in the CAT program. He enjoys reading history and the sciences and fixing up his old house. He can often be found traveling around the mountains and deserts in the West.
Boanna Owens, MS
Boanna is the education coordinator for the HMHI CAT Program on the child unit and has a master's degree from John Hopkins University in environmental sciences and public policy. She conducted PhD research at Cambridge University in primate immunogenetics. Boanna spent 20 years developing and leading outreach educational programs in Africa, the UK, and Europe. She has created curriculums for refugee camps in Africa and remote villages in Alaska and has experience leading courses in science, math, and reading for primary and secondary schools. Boanna has taught courses at the high school level in chemistry and special education math. She also teaches science courses at the college level.
Boanna takes a personalized approach with students: integrating visual, auditory, reading/writing, and kinesthetic activities in the learning experience. Her best ideas for curriculum development come while on a long trail run in the mountains or at her "secret" camping spot with her dog.
Stuart Vineyard, RN
Stuart Vineyard is the nurse manager of two youth units at HMHI, and is responsible for the management and coordination of nursing care for adolescents in HMHI's Comprehensive Assessment and Treatment (HMHI-CAT) Program. Stuart started working at HMHI in 2009 as a psych tech, until he earned his bachelor of science in nursing. Since becoming a nurse, Stuart has served as charge nurse, nursing supervisor and nurse manager. He is dedicated to the serving the mental health needs of the adolescent population and serves on various clinical committees at HMHI. When he is not working, Stuart enjoys cycling in the summer and skiing in the winter.
Cherry Wang, RN
Cherry Wang is the nurse manager for two units here at HMHI, and is dedicated to serving the mental health needs of younger adolescents and children. She has a bachelor of science in nursing from the University of Utah and a master of science in teaching from Shinshu University, Japan. Cherry has been part of HMHI's nursing staff since 2004, first working as a psych tech, then as a charge nurse, clinical nurse coordinator, nurse educator, and nursing supervisor before coming to her current manager position. She is engaged in HMHI's Nursing Shared Governance Council and has served as the Chair of Clinical Practice Nursing Council.
In her time away from the hospital, Cherry is a competitive cross country skier. She won two gold medals in the Women's 5K Skate Cross Country event in Italy. She now enjoys a variety of outdoor activities especially skiing in the mountains of Utah.
Saran Pech-Archibeque
Saran Pech-Archibeque is the administrative assistant for HMHI's CAT Program. She has worked at HMHI since 2008. Saran has been part of the nursing staff working as a psychiatric technician on all units (adults and youth). With hard work and determination, she became the lead psychiatric technician on the youth units. In addition to her job as a lead psychiatric technician, she worked as the health unit coordinator, before she transitioned to her administrative assistant position.
Saran has her bachelor of science in psychology with a minor in ethnic studies from the University of Utah. She is fluent in English and Cambodian. Saran enjoys being outdoors and learning about different cultures, customs, and history. She was born in a refugee camp and has had many worldly life experiences, which allow her to bring nine years of enriched perspective and an edification that lifts the culture around her. She hopes to write a book based on her insights one day.
Holly Badger, TRS, CTRS
Holly Badger is the expressive therapies manager at HMHI. Holly received her bachelor's degree in recreation from the University of Utah. She is licensed and nationally certified as a therapeutic recreation specialist (TRS, CTRS). Holly has worked at HMHI since 1997. She has facilitated groups with patients of all ages in both inpatient and outpatient. She has extensive experience using the HMHI ROPES course with groups of patients, University students, staff, faculty, and corporate teams.
Ariel Fry, RD, CD
Ariel Fry is the clinical dietitian (CD) supervisor at HMHI. Ariel completed her bachelor of science in nutrition and general dietetics at California State University, Chico. She completed her dietetic internship through Meredith College in Raleigh, North Carolina. During her internship she did her clinical rotation at Duke Raleigh Hospital, which helped grow and build her love and excitement for clinical nutrition. She went on to pursue a career as a clinical and community dietitian.
Ariel also has experience in outpatient counseling on weight management, bariatric surgery, and therapeutic diets. Her interests lay in motivational counseling for healthy lifestyle and disordered eating. Ariel is extremely passionate about helping others. When Ariel is not working she enjoys anything outdoors, adventuring with her husband and puppy, and trying to find the best doughnuts in town.
Hear From Our Specialists