Psychiatry Services for Aging & Mental Health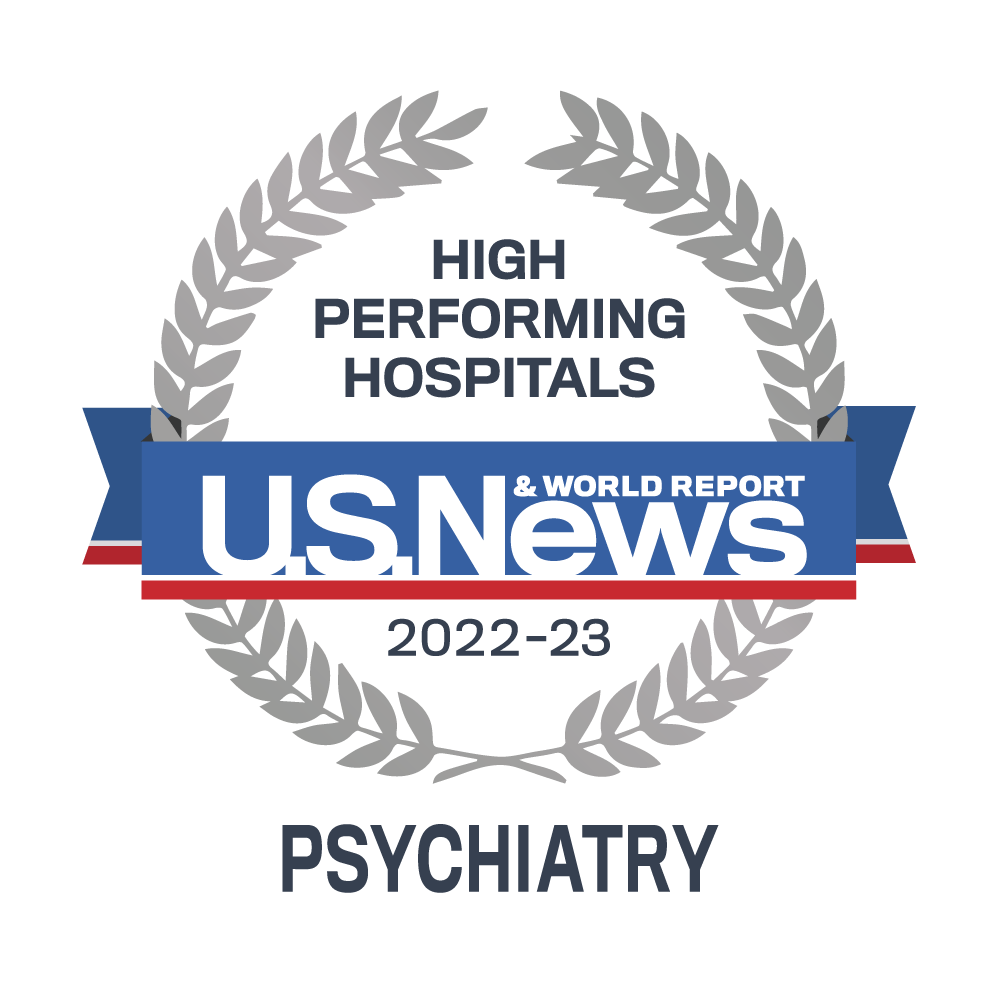 The Geriatric Psychiatry Clinic provides subspecialty outpatient services for adults ages 60 and older with mental health concerns and/or dementia. The mission of our clinic is to increase access to specialized mental health services and raise awareness and understanding of the unique mental health needs of older adults.
Our clinic offers diagnostic evaluation, consultation, treatment, education, and support for patients with new and ongoing mental health issues. Each initial evaluation of a patient includes a thorough assessment of the biological, psychological, and social factors that can affect their mental health. We may even consult with a patient's loved ones or caregivers to give us a complete picture of the patient's background. All of these factors help our providers develop a comprehensive treatment plan tailored to an individual's needs.
We have an interdisciplinary team of providers, including:
geriatric psychiatrists,
neuropsychologists,
psychiatry residents,
nurse practitioners,
social workers, and
other health professional trainees.
As part of a larger academic institution, our clinic is also a teaching site for the next generation of mental health care professionals. Psychiatry residents and health care professional trainees will assist with you or your loved one's care. This hands-on experience will teach them how to treat and manage the unique psychiatric and psychosocial issues of older adults.
Location & Hours
Clinic Address
240 E Morris Ave, 4th Floor
Salt Lake City, UT 84115
Hours
8am to 5pm (Mon through Fri)
GET DIRECTIONS
Help Us Support Healthy Minds
Every dollar helps advance our geriatric psychiatry research and clinical care to provide patients with opportunities and support.
GIVE TODAY
What Is Geriatric Psychiatry?
Geriatric psychiatry is a specialized field of psychiatric care for older adults age 60 and older. The goal of our clinic is to maximize the quality of life and functionality of older adults and empower them to live their best life possible.
What Does a Geriatric Psychiatrist Do?
Geriatric psychiatrists have specialized training in late-life psychiatric syndromes such as dementia, depression, and many other common mental health disorders seen in older adults. Their training includes:
psychotherapy with older adults and their families,
long-term care psychiatry and consultation-liaison, as well as
additional training in geriatric medicine and neurology.
Our geriatric psychiatrists and other care team members understand that older adults have unique physical, emotional, and social needs. Understanding this, our team takes a respectful, compassionate, and comprehensive approach to diagnosis and treatment.
Our care team provides an array of services to help you or your loved one get the most comprehensive treatment available.
Consultations for individuals who have been referred to us or are interested in learning more about mental health care
Diagnostic evaluations and treatment for new mental health issues
Continuing treatment and management for ongoing mental health issues
Medication and non-medication management of symptoms
Individual psychotherapy, including cognitive behavioral therapy
Psychosocial assessments and assistance connecting with community resources
Neuropsychological testing to assist with diagnostic clarification for mood, personality, and cognitive issues
Dementia evaluations and continued monitoring for memory decline
Identifying and treating behavioral and psychological symptoms associated with dementia
Caregiver monitoring, support, and education
Partnering with patients and their caregivers through the course of the illness by providing education and support, identifying safety concerns, discussing future care plans, and linking with community resources
Mental Health Disorders & Conditions We Treat
The following is a non-inclusive list of some of the conditions we treat that are prevalent in older adults:
Caregiver stress (this condition is characterized by the physical, mental, and emotional exhaustion that occurs when a person neglects their own health while they care for an ill, injured, or disabled loved one)
Dementia
Memory loss or cognitive impairment 
Obsessive compulsive disorder (OCD) (an anxiety disorder characterized by recurring, unwanted thoughts/ideas/sensations (obsessions) that make people feel driven to do something repetitively (compulsions) such as hand washing or turning out the lights.
Schizoaffective disorder (a combination of psychotic symptoms, such as hallucinations or delusions, and mood disorder symptoms, such as depression or mania, that can significantly impair a person's ability to function normally.
What to Expect During Your First Visit
All new patients can expect a welcome phone call to help prepare them for the first visit. You or your loved one will have an initial intake appointment with our social worker who will collect medical, social, and personal history information necessary to develop a comprehensive and individualized treatment plan. For this reason, we may request input from family, loved ones, or caregivers who know the patient well. Patients will then be scheduled for medical care management and/or therapy appointments.
What to Bring to Your Appointment
To make the most of your appointments, please bring the following:
health insurance card,
a list of all your medications (prescriptions and over-the-counter), including the dosages and when you take them,
discharge summaries,
laboratory reports,
head imaging reports, or
copies of other records as applicable.
We strongly recommend that a family member or caregiver accompany the patient to all appointments, particularly those with memory complaints.
Geriatric Psychiatry Care Team
How to Make an Appointment
Referrals are necessary to see one of our specialists. For new patients, please call our intake line at 801-587-8007 for more information. We accept most insurance, including Medicare.
If you are a referring physician from outside of our U of U Health system, please fill out our online patient referral form or print out the referral form and fax it to 801-587-3631.
Healthcare professionals and established patients may call our clinic line at 801-587-8007 to make appointments or inquire about patient referrals.