Benefits of a Wheelchair Fitting
The primary benefit of coming to a specialized seating clinic is that a customized, properly fitted wheelchair will significantly increase your quality of life. A properly fitted mobility system can:
enhance your posture, muscle control, and alignment.
increase your ability to participate in everyday activities.
improve your bladder and bowel function, respiration, blood pressure, swallowing, and other motor skills.
help you achieve maximum independence at home, school, work, or in your community.
reduce your risk of other health issues such as pressure ulcers or muscle stiffening (contractures).
Why Choose University of Utah Health?
It's our imperative to maximize mobility in our patients' lives. Our team of specialists at the Wheelchair Seating and Mobility Clinic at Craig H. Neilsen Rehabilitation Hospital conducts personalized assessments of each individual. We focus on your needs, conditions, and abilities to help you find a customized wheelchair that best suits you. Our goal is to improve your mobility, comfort, and quality of life. 
Our program and specialists are highly credentialed and accredited by multiple organizations:  
As part of a large academic center, our rehabilitation services team has access to resources to help you get the right equipment. We can modify commercial products or custom fabricate items to meet your unique needs. For example, if no standard option meets your needs, our engineers will even 3D-print customized supportive equipment for you. We offer one-on-one, comprehensive support throughout your entire care journey.
Our Mobility Specialist Expertise & Services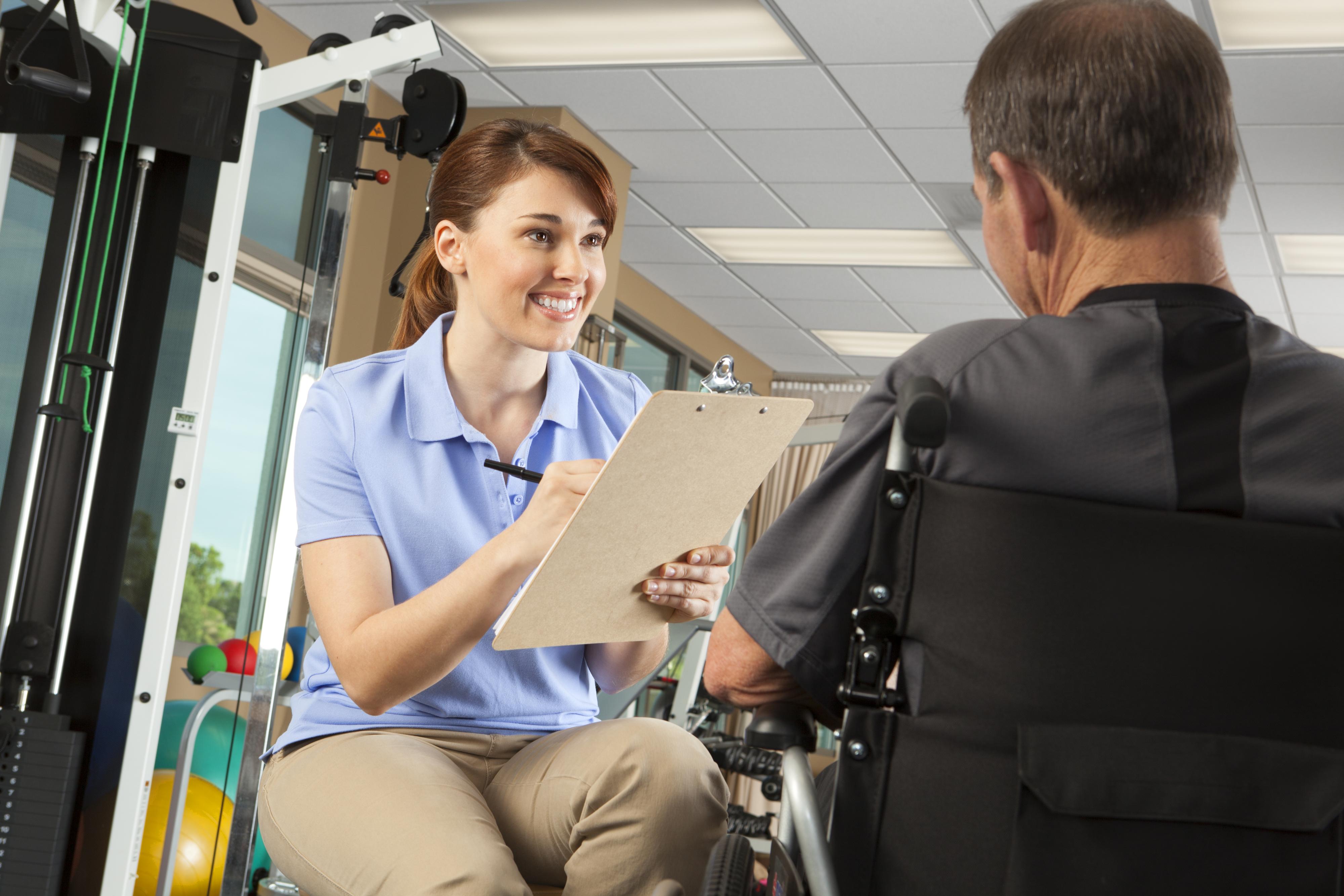 Our clinic includes the expertise of a physical therapist and an assistive technology professional (ATP). A physical therapist is a health care provider who assesses movement functions and helps patients increase their strength. An ATP is a professional employed by a medical supply company. Both of these specialists are trained in wheelchair assessments and have extensive knowledge of wheelchairs and mobility devices.
Our team provides:
fitting appointments with in-office practice sessions,
in-office opportunities to test new or different equipment,
modifications to relieve pressure ulcers,
pressure mapping assessments,
propulsion analysis (assessing how you propel the wheelchair forward), and
wheelchair skills evaluations and training.
Who Needs a Wheelchair Evaluation?
Our specialists provide wheelchair evaluations for people who rely on wheelchairs for mobility. You may benefit from a wheelchair evaluation if you've received treatment or are currently being treated for issues that can create mobility problems such as: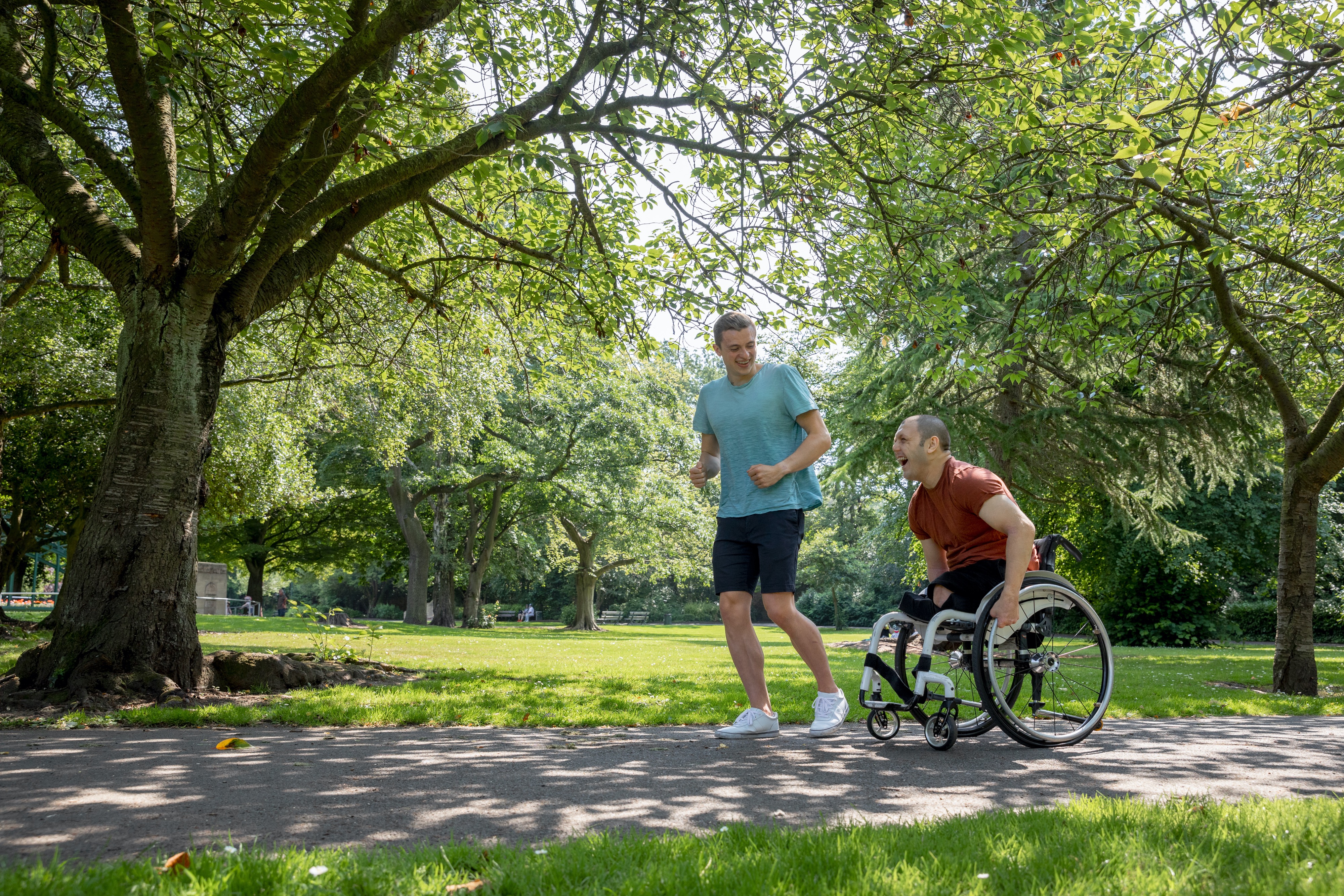 The Wheelchair Seating and Mobility Clinic is on the second floor of the Craig H. Neilsen Rehabilitation Hospital. When you arrive for your appointment, you'll check in at the Physical Medicine and Rehabilitation desk on the first floor. A greeter will direct you to the check-in desk or escort you to the clinic if needed.
Our Wheelchair Seating & Mobility Clinic Providers
How to Make an Appointment
You will need a physician referral to make an appointment with the Wheelchair Seating and Mobility Clinic. For appointments or questions, please call 801-581-2267.
Please have your provider fax the following referral information to 801-585-3498.
Medical diagnoses related to your mobility impairment
Referral for physical therapy/occupational therapy evaluation
Our scheduling coordinator will contact you to make an appointment after we've received your referral.
Hear From Our Specialists