Hmhi Raises Awareness About Mental Health and Stigma
May is Mental Health Awareness month and an opportunity to come together and share experiences, learn from each other, and promote mental health as a part of our overall wellness.
We believe that a healthy mind is an inherent part of a healthy body and that we must start seeing our physical and mental health equally. Eliminating the shame, fear, and discrimination associated with mental health is an important step in empowering individuals to get the help they need.
Throughout the month, we want to foster more open conversations about mental health through community events, sharing information, and highlighting resources available to support those living with mental illness.
We invite you to join us and help normalize the conversation about mental health.
Listen to a Community Conversation
To celebrate Mental Health Awareness Month, Huntsman Mental Health Institute (HMHI) hosted a series of "Community Conversations" with HMHI experts to share information, discuss mental health treatment and care, and hear from our community.
We invite you to watch a recording from one of the events:
SafeUT: Support For Families during "Any Size Crisis"
May 5 | 12:00 - 1:00 pm (via Zoom)
SafeUT is a crisis chat and tip line that provides a real-time connection to licensed crisis counselors for students, parents, and educators through live chat and a confidential tip line—right from your smartphone. Did you know SafeUT also connects Utah's law enforcement, fire/EMS, health care providers, and their families with mental health professionals trained to understand their unique challenges?
Learn more about the app and how it is a resource for families during "any size crisis" and hear new research about how young people are using the app across the state. Experts will discuss the new SafeUT Frontline app and how it's connecting Utah's frontline and medical professionals to critical mental health resources.
SPEAKERS
MODERATOR
Children, Teens, and Mental Health: Where and When to Seek Help
Thursday, May 12 | 12:00 - 1:00 pm (via Zoom)
Amid growing concerns for children's mental health during the pandemic era, more than a quarter of parents say their adolescent-aged child has seen a mental health specialist – with nearly 60% of those reporting a visit within the past year – a new national poll suggests.
But screening and navigating the mental health care system remains difficult for many parents. While almost all parents say they're confident they would recognize a possible mental health issue in their child, much fewer say their child is regularly screened for mental health by their provider or that it's easy to get the care they need once they recognize a problem. Experts from HMHI will discuss youth diagnosis, strategies, and skills for parents that can help create positive change within families.
PANELISTS
Lindsay Wilson-Barlow, PhD, MA, Child Psychiatry, HMHI
Amanda Miller, PsyD, Director of Intermediate Services, HMHI
Radha Moldover, LCSW, Manager of Teenscope South, HMHI
MODERATOR
Healing Out Loud: Unmasking Mental Health Stigma
Thursday, May 19 | 6:00 - 7:30 pm (via Zoom)
Mental health shouldn't be a crisis in hiding. One in five Americans deal with mental health issues, but stigma around mental health is as strong as ever. Over the past few months, young people aged 15-30 from across the state have participated in "Healing Out Loud" - a social media short film contest developed to help normalize mental health and encourage us to hold inclusive and open conversations.
Join us as we celebrate our Healing Out Loud winners and showcase their inspiring 30-second videos. Learn from a panel of young people about the challenges they face as they manage their mental health and pursue support.
Program will include:
Remarks by Mark H. Rapaport, MD, CEO, HMHI and David Woolstenhulme, Commissioner, Utah System of Higher Education
Video showcase and prize giveaway emceed by Tanner Marcum, recent graduate Utah State University & Danie Myers, Southern Utah University
Panel discussion about mental health with students from across the state moderated by HMHI experts Jessica Holzbauer, LCSW, Teenscope and Kidstar Program Manager and Torrence Wimbish, PhD, Mental Health First Responder Supervisor, HMHI
Virtual event via Zoom.
Read And Share Stories That Matter
Hear From a Patient
Chris struggled with bipolar disorder episodes. He tried numerous medications and lifestyle changes but wasn't responding well to either. After his sixth attempted suicide, he was referred to the Treatment Resistant Mood Disorders Clinic. Electroconvulsive therapy (ECT) stabilized his moods and gave him the chance to be a dad and husband again.
Read Chris' Story
Share Your Story
What has helped you treat your mental health as essential part of your physical health? How would you encourage others to get the help they need? When we openly share about our personal mental health struggles, it helps normalize the mental health conversation and inspires others to seek the help they may need and not feel so alone. We all have a story to share. What's yours?
Share Your Story
Stories In Our Community
Healthy Mind Matters is a local series dedicated to supporting the epidemic of depression, suicide, and prescription opioid misuse facing Utah's communities. In collaboration with HMHI, this helpful collection from KSL Broadcast Group features personal stories, expert information, and the resources you need to fight these very real but solvable challenges.
Read Community Stories
Mountain West Transforming Care Conference: Adolescent Gender-Affirming Care Summit
Event: Mountain West Transforming Care Conference: Adolescent Gender-Affirming Care Summit, Date: January 19-...
HMHI's Crisis Intervention & Support Services
Our programs compliment the many crisis services already provided by Huntsman Mental Health Institute.
University of Utah Campus Resources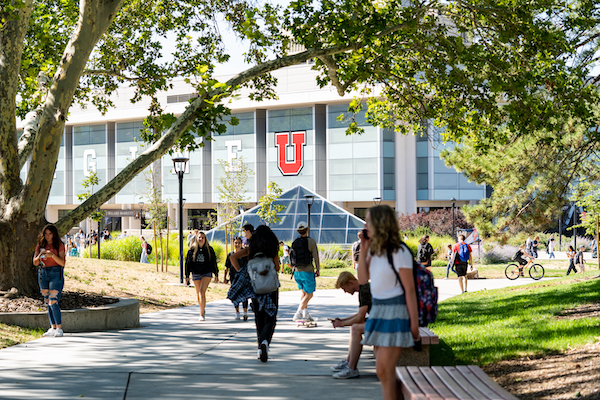 Hear From Our Specialists