We Are Champions For Healthier Minds And Better Lives
At Huntsman Mental Health Institute (HMHI), we pride ourselves on providing compassionate mental and behavioral healthcare, collaborative research, and academic excellence. But what truly makes HMHI exceptional, is our incredible team of educators, researchers, clinicians, administrators, and support staff. We are motivated by our passion to improve mental health care, our curiosity to deepen our understanding of the brain, and our dedication to providing an exceptional patient experience.
Meet some members of our amazing team, and get a glimpse into our culture and what makes HMHI unique: its people.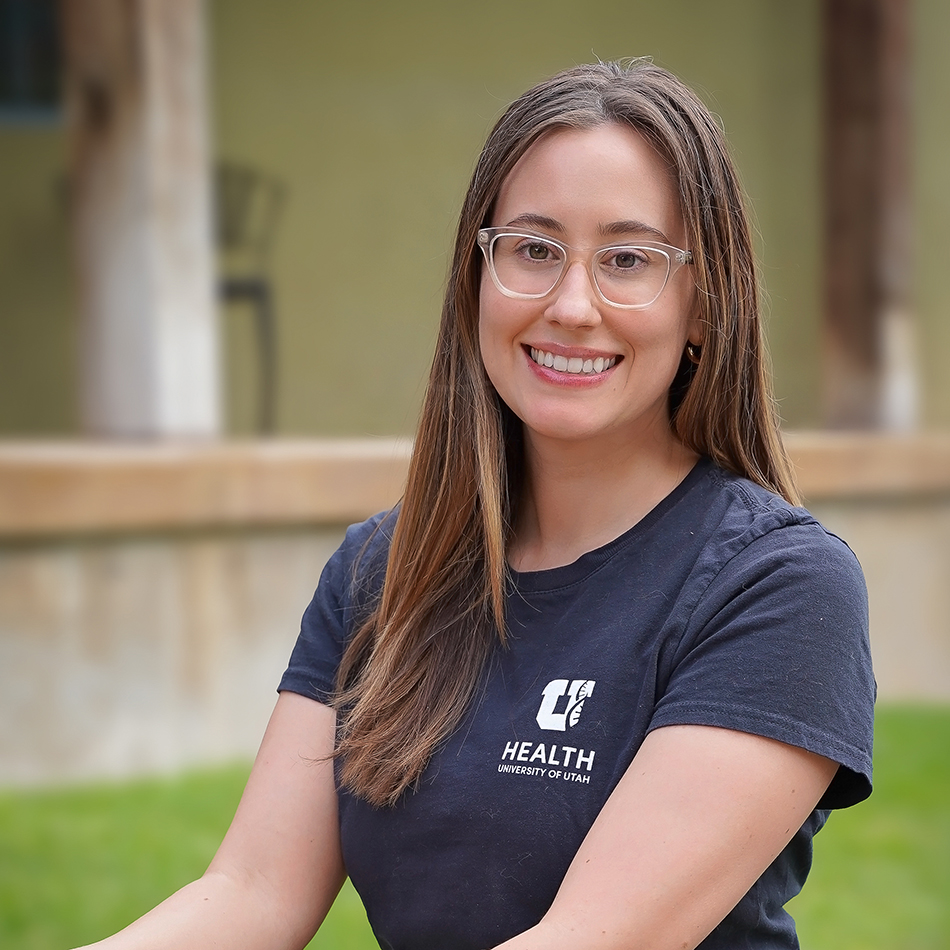 Dema O., CMHC
SafeUT Supervisor, Crisis Services
How would you describe the people and culture here at HMHI?
Collaboration. At the crisis department, we are constantly collaborating on ideas and projects. I never feel alone. I never feel worried that a decision is all on me. I make decisions with ten other people, and so, as a therapist, that is a huge bonus. I do not have to do anything in a vacuum.
What about your job gets you out of bed in the morning? What do you love?
As an employer for women, the U is the best. They've built a name based on quality and years of providing excellent care. So with that, I get to work with really smart people. There is so much knowledge shared being in a university system and teaching hospital.
Justin B.
Advanced Psychiatric Technician, Receiving Center
What kinds of opportunities and doors do you feel like HMHI opens for you?
I feel like anybody has an opportunity to shine here at Huntsman. The growth is wide open for those who want to seek out that growth. I am currently in school for my master's in social work, and I plan to work under therapists here to get my hours, and I eventually want my own practice.
Living in Utah, what do you do for fun when you are not working?
I think Utah is beautiful, early in the mornings and late in the evenings. I stay out of the heat. The hikes here are amazing. I love to fish, to be outdoors. I haven't ventured into camping yet because I am a city boy from Houston, but I would love to. Places like Moab showcase the beauty that Utah has to offer that you don't get anywhere else. I also go for drives all the time.
Kristi K., MD
Vice Chair of Education
What does your day-to-day look like?
I have a few different roles within HMHI. Clinically, I am a triple board doctor, trained in pediatrics, psychiatry, and child psychiatry, and I work as a child psychiatrist in our day treatment programs. I also provide phone consultations to primary care clinicians all around the state of Utah as part of our CALL-UP program. And I support our education missions as the program director for the child psychiatry and triple board training programs and Vice Chair of Education.
How would you describe the culture of HMHI?
The culture of HMHI is very supportive: we take care of each other as we do this challenging work. We are all in this together to provide the best care that we can for our patients, and to allow for positive educational experiences in which our future mental health providers can grow and learn.
Why Utah? Breathtaking Beauty, Unparalleled Collaboration, Remarkable Facilities, And Visionary Leadership Are Just A Few Of The Reasons.
Sheryl S., RN
Nurse Manager
What inspired you to go into this field?
My greatest passion is working with staff members. It is my great honor to work with, know and watch them master new skills, demonstrate kindness and compassion, achieve new degrees, and advance to new positions. I feel joy and satisfaction in acknowledging and celebrating those achievements with staff and in knowing all HMHI stands for is carried forward.
How would you describe the culture of HMHI?
HMHI is a rare and amazing environment where I am surrounded by compassionate caregivers, ongoing education, and people who have trusted us to help them during their most vulnerable times. We can make a positive difference—differences we know about and those we may not, but they are there.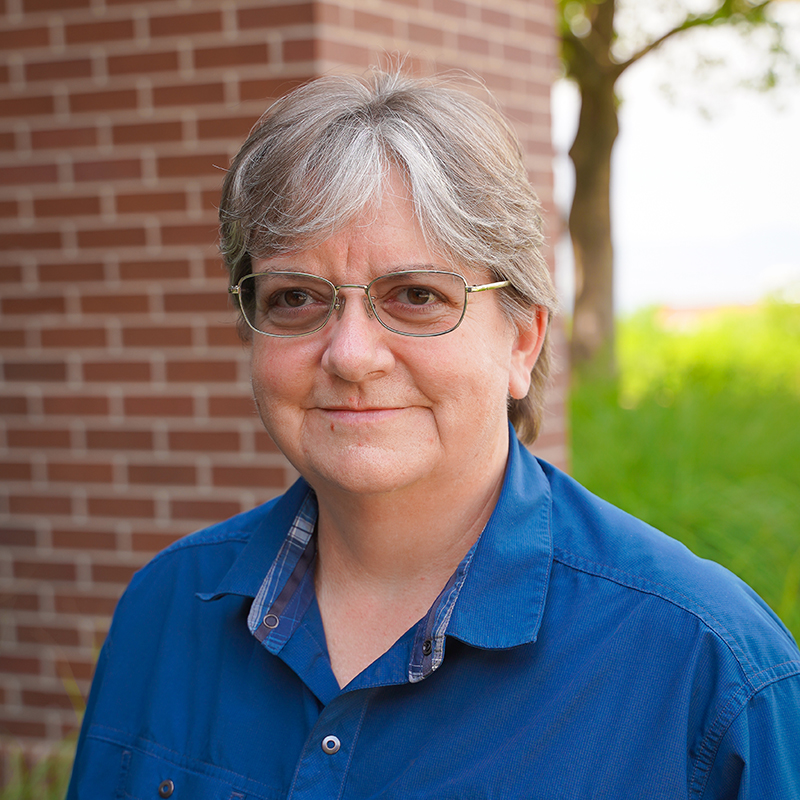 Barbra JoAnn C., LCSW
Social Worker, Teenscope Program
What has been the most fulfilling aspect of your job?
A beautiful thing about my job is the resilience I see every day. People walk in and have all this stuff going on; they sit down, and you get to see who they are under all of that stuff. When they allow that, it's a vulnerable and beautiful thing. It's like, "okay, I see who you are," now, let's see if we can take that stuff off so that you can become who you are. And when kids respond, they blossom--that's my favorite part, and it happens a lot.
How would you describe the culture, people and environment of HMHI?
I would describe it as a learning culture and a professional culture. In some of the jobs I have had in the past, people were fearful - we were treated like a liability to the organization. And here, the assumption is that you are competent, a professional, and you have the best interests of our clients and our patients at heart.
Interested In Joining The Hmhi Team?
Huntsman Mental Health Institute (HMHI) is part of the University of Utah and University of Utah Health. It offers a number of exciting opportunities for individuals seeking careers in mental health research, clinical care, administration, and support services. Located in Salt Lake City, Utah, HMHI is known for its exceptional patient care, collaborative environment, and breathtaking natural scenery with easy access to outdoor recreation.
Opportunities to join the HMHI team are listed on the following pages:
Kirsten C.
Program Manager, Diagnostic Neuroimaging Lab
What is your role and what do you do on a day-to-day basis?
I am a program manager for the Diagnostic Neuroimaging Lab and manage a few studies. One of the biggest is the ABCD study. We are one of 21 sites across the nation; Utah is the largest site overall. We have a thousand kids we are monitoring from the time they are 9-10 years old to about 19-20 years old. Anything you can think of that we could be studying from these kids, we are studying it!
When you come into work, what is it that you look forward to most?
I'd say it is working with our families. I've been on other research projects where it is a one-and-done kind of deal, or we will see them for about a week, but with the ABCD study, in particular, we have been with these kids since they were itty-bitty. It's fun to have grown with them and to get to know their families. I think it is cool, mainly because it's rare in research to get to know your participants to the degree we have.
Brent K., MD ,PhD
Assistant Professor, Psychiatry
Tell me a little about yourself and what you do at HMHI?
I am one of the faculty here in the Department of Psychiatry and a psychiatrist in HMHI's main hospital. Clinically, I work in adult inpatient units. I am also a part-time researcher in bioethics and psychiatric epidemiology, especially looking at the effects of altitude on suicide rates and depression. I also work with the SafeUT program, researching how effective that program is in improving outcomes for teens.
Describe what kind of personal and professional development opportunities you've had here.
There have been people here who are open with their time and knowledge, which gave me the chance to do lots of things that have been exciting. I also think that the organization is very open to grassroots input into the way it works. For example, we recently went tobacco-free, which we started through the HMHI Ethics Committee.
Explore Other Opportunities At Hmhi
At HMHI, we're regularly looking for exceptional individuals to join our team and contribute in a variety of roles and expertise:
Ambulatory Care
Business Administration
Clerical & Office Support
Crisis Services
Department of Psychiatry Faculty
Facilities Support Services
Food & Nutrition Services
Nursing
Psychiatric Technicians
Psychology
Research Support Staff
Social Work