Hours & Address
Address
5126 W. Daybreak Parkway
South Jordan, UT 84009
Get Directions
See Your University Orthopaedic Providers at South Jordan Health Center
University of Utah Health Orthopaedics providers have extensive experience caring for all types of traumatic injuries and fractures. We also take referrals from orthopedic surgeons and providers throughout the region to treat more advanced or complex injuries.
At South Jordan Health Center, you will see the same specialists as you will at the University Orthopaedic Center. We offer you the best care closer to home for a more convenient experience.
Our care team of expert orthopedic physicians at South Jordan Health Center uses the latest technology and research to help ensure that you are receiving the best possible care. We specialize in both surgical and non-surgical treatments to help you heal from injuries affecting your bones, muscles, and joints. We also treat chronic conditions and help you with customized treatment plans.
Orthopedic Doctors Near You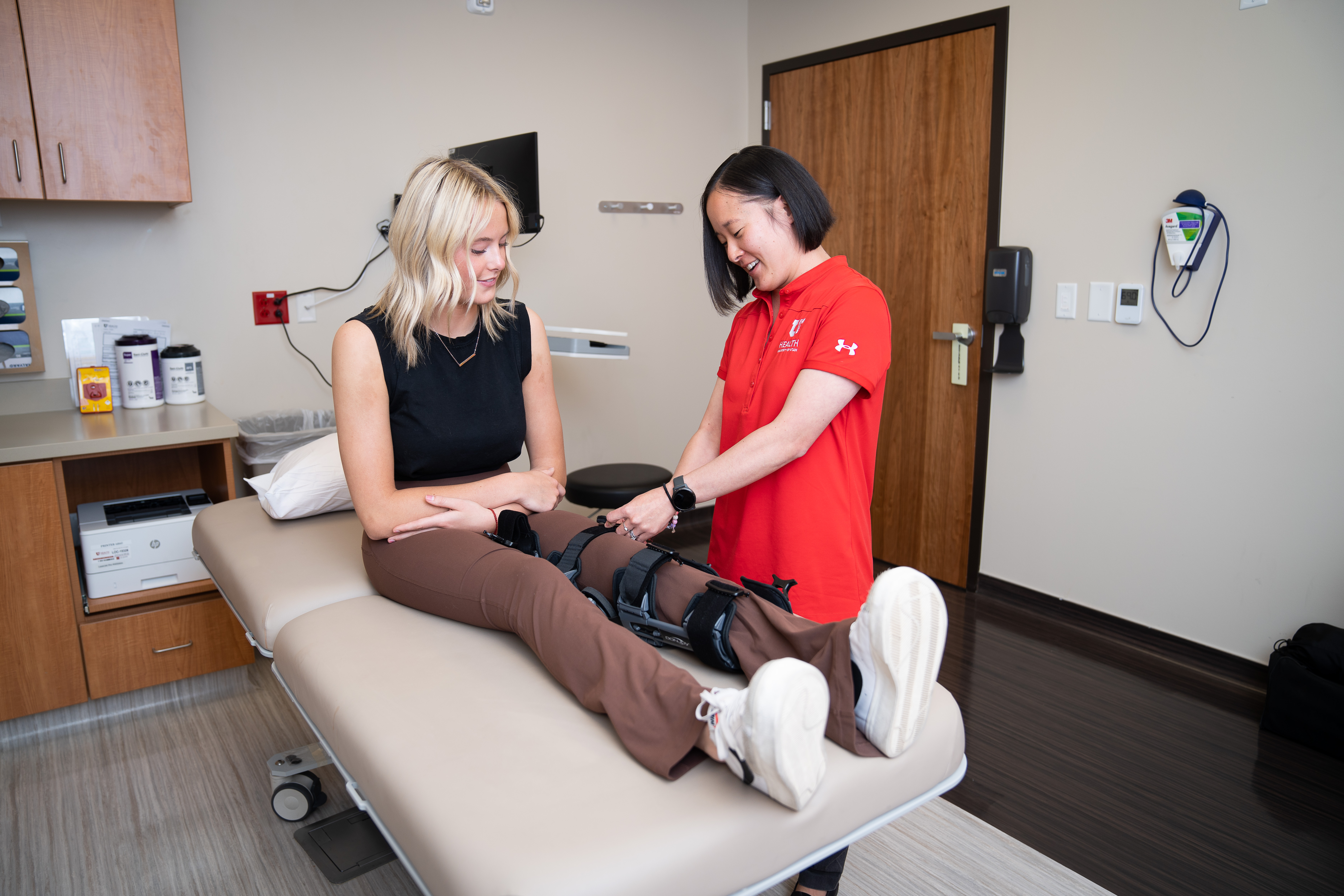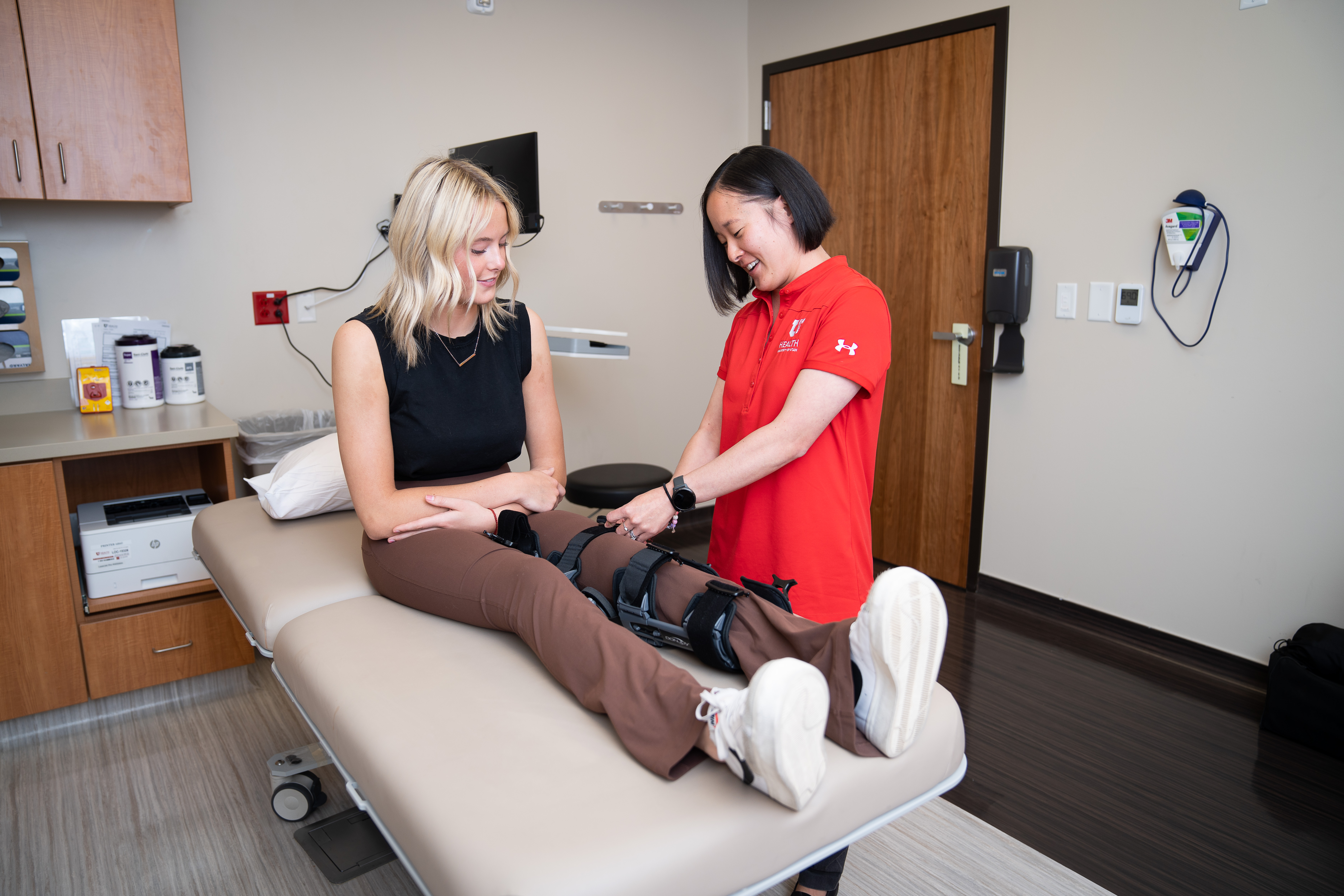 We diagnose and treat people with the following fractures:
Simple fractures occur when the bones are still aligned and stable. We will usually treat these fractures without surgery.
Unstable fractures occur when parts of the bones are not in-line or have moved to another area. These may need surgery along with other treatment.
Compound (open) fractures are broken bones that come through the skin. These fractures are at higher risk of infection or complications and need immediate medical care.
Growth plate fractures are injuries to small areas of tissue at the end of long bones in children (for example, the femur in the thigh or the humerus in the upper arm). Growth plates change over time and determine the length and shape of the bone when a child is fully grown. They are not as hard as bones so they get injured more easily. Growth plates may not heal correctly without treatment, which will lead to abnormally shaped bones or shorter bones as an adult.
Orthopedic Trauma & Fracture Treatment
We have several different methods for treating fractures and trauma. The specific treatment you need depends on how severe your injury is and other factors. 
Cast — We will make a cast out of plaster or fiberglass and wrap it around the injured area to keep it from moving while it heals.
Brace — We will give you a removable hard cast that supports and protects your bones and joints from further injury.
Splint — We will place a piece of hard plastic or fiberglass against the injured part of your body and wrap it with bandages to stabilize it so that it does not move. This is usually a temporary treatment to protect your injured limb until you get more permanent treatment, such as casting or surgery.
Physical therapy — Not all fractures will need casting or surgery. Some can be treated with physical therapy. Our orthopedic surgeons and trauma specialists work closely with our physical therapists and refer patients for care.
Surgery — Our surgeons perform operations to fix bones and joints when other non-surgical treatment of physical therapy is not enough. 
How Long Do Fractures Take to Heal? 
Most bone fractures take between six weeks and three months to heal. Joint fractures take longer to heal than fractures that do not involve the joints. Our orthopedic surgeons will discuss how long they expect it will take for your injury to heal based on where it occurs and what treatments are necessary.
What to Expect at Your Appointment and More About Orthopedic Doctors
What to Expect at an Orthopedic Appointment
Besides making sure your medical records are up to date, there are a few other things you can do to prepare. Find out what you can do and more about what happens at your first appointment with an orthopedic doctor.
Find Out What to Expect
What Does an Orthopedic Doctor Do?
Orthopedic doctors focus on caring for your bones, joints, ligaments, and tissues. But how exactly do they do that? Read more about the areas of the body that they specialize in and what this means for you.
Learn More about Orthopedic Doctors
To make your appointment more convenient, we also offer:
free Wi-Fi,
an on-site pharmacy,
free child care during your appointment, and
a comfortable lobby with electrical outlets in the furniture so you can charge your device.
Free Child Care
Child care issues should never prevent you from getting to the doctor and getting the health care you need. We offer free child care for patients during their appointment.
Hear From Our Specialists