How to Lower Stress
Welcome to tips for living a healthier life: the Healthy for Good Program (HFG). This week's tip (#4) is to Be Well.
As a part of the Healthy for Good healthy living movement, you can receive two health tips via a text message per week. Text "HealthyUtah" to 51555.
Fight Stress with Healthy Habits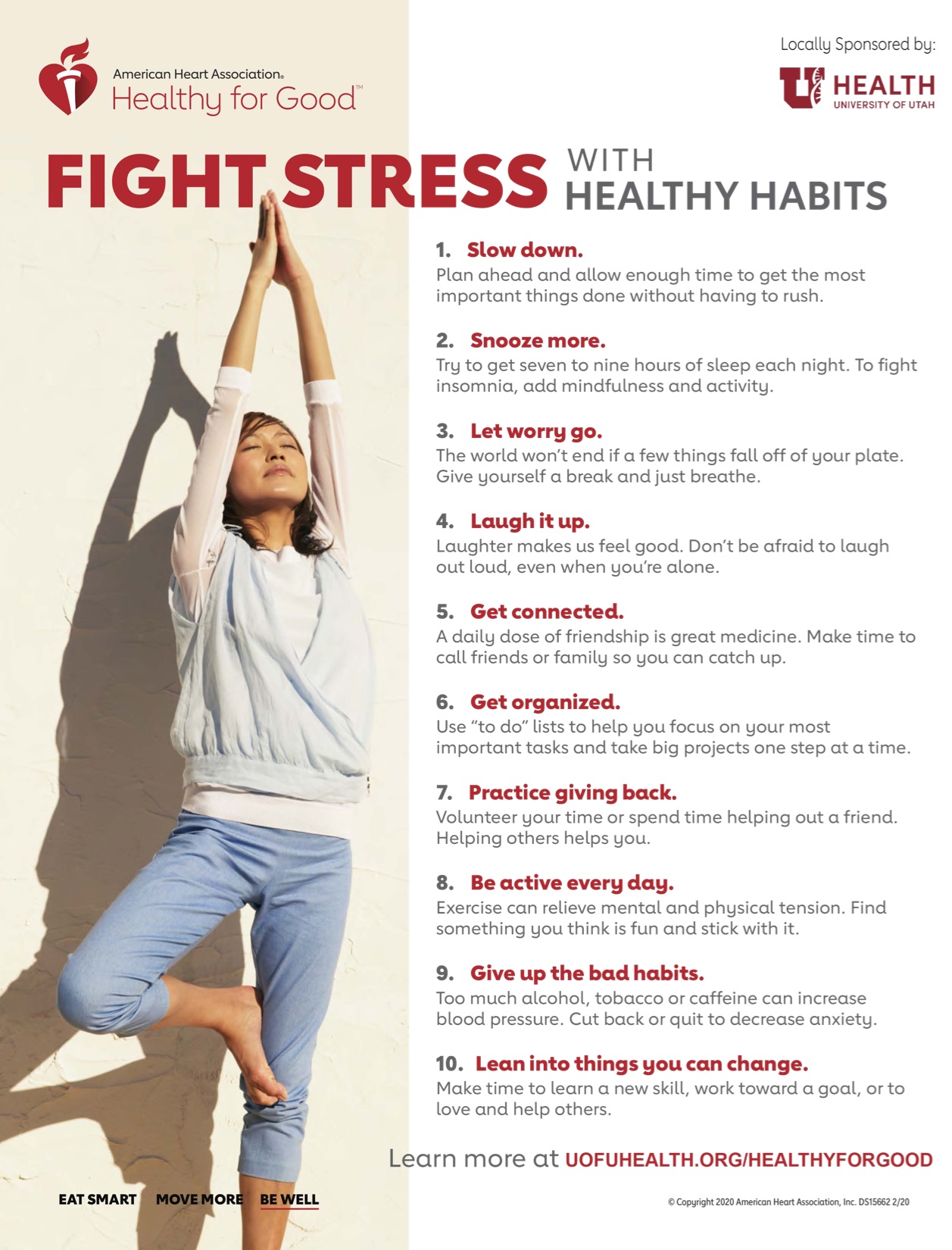 Lower Stress
Stress can have negative impacts on your health, such as releasing the hormone cortisol into your bloodstream, which can increase your heart rate and blood pressure.
Lower your stress and cortisol levels with these 10 simple tips:
Slow down. Plan ahead and allow enough time to get things done without having to rush.
Snooze more. Try to get seven to nine hours of sleep each night.
Let worry go. Give yourself a break and just breathe.
Laugh it up. Laughter makes us feel good. Don't be afraid to laugh out loud more.
Get connected. Make time to call friends and family so you can catch up.
Get organized. Utilized "to do" lists to take big projects one step at a time.
Practice giving back. Volunteer your time or spend time helping out a friend.
Be active every day. Exercise can relieve mental and physical tension.
Give up the bad habits. Too much alcohol, tobacco, or caffeine can increase blood pressure and cause anxiety.
Lean into things you can change. Try learning a new skill, work towards a goal, or to love and help others.
HFG is a partnership with the American Heart Association.