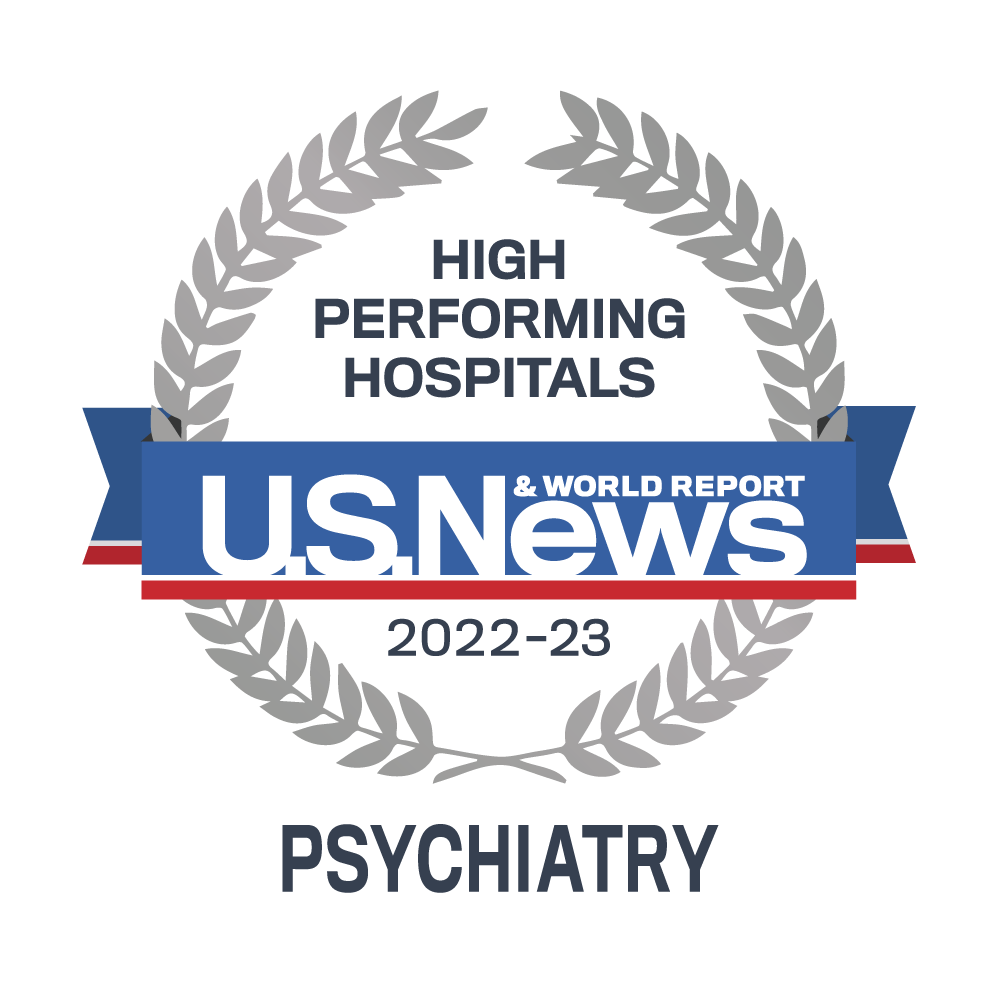 Program grounded in Acceptance and Commitment Therapy (ACT)
24/7 supervised living setting
Contact with board-certified psychiatrists at least weekly
Individualized and evidence-based treatment
Diagnostic clarification
Psychological/neuropsychological, psychiatric, nursing, and educational/career/vocational assessment
Teaching and practicing skills in Acceptance and Commitment Therapy (ACT) and Dialectical Behavioral Therapy (DBT)
Individual, family, group, and expressive therapies
Weekly integrative health education and instruction
Opportunities for community engagement, such as volunteering and recreational group outings
Providing the vision for a path to wellness by gaining a holistic understanding of the individual
Frequently Asked Questions
The YA CAT Program is a clinically sophisticated program designed to help gain an understanding of an individual's mental health and behavioral issues. It is designed as a four- to eight-week program for young adults (ages 18–30). Our multidisciplinary team works closely together to evaluate the individual, accurately identify his or her diagnoses, and actively begin treatment. We have expertise in the following, but not limited to:

Difficulties transitioning to adulthood
Mood disorders (e.g., depression, bipolar disorder),
Anxiety disorders (e.g., generalized anxiety disorder, OCD),
Psychosis and thought disorders (e.g., schizophrenia),
Trauma-related issues (e.g., PTSD),
Personality development, and

What the YA CAT Program is NOT

The YA CAT program is not a substitute for an acute inpatient psychiatric admission. This program can help stabilize an individual and identify the underlying medical and psychiatric conditions. However, it cannot be done in the typical duration of a few days for an acute inpatient hospitalization. While much good can be done in this timeframe, it does not lend itself to more expansive diagnostic and therapeutic interventions that the YA CAT program is designed to do.
The Huntsman Mental Health Institute (HMHI) Business Office will be your point of contact for financial questions as we intentionally keep the treatment team focused on providing the best clinical care for our clients. Our admission coordinator will connect you to the business office during the admission process.
Our treatment team consists of a:

board-certified psychiatrist,
psychologist,
social worker,
career/vocational specialist,
expressive therapists (music, art, and recreation therapy),
nurses,
psychiatric technicians, and
registered dietitian (as needed).
An customized treatment plan will be created for each individual based on his/her/their presentation and diagnoses. We will consult with former providers and review previous medical records and assessments to obtain a clear understanding of the individual.

We will make a diagnosis using:

observation,
clinical interviews,
psychiatric/medical evaluation, and
psychological/neuropsychological assessment.

This diagnostic clarity allows us to recommend the most appropriate evidence-based treatment options available.

Each individual's treatment in the YA CAT program will involve:

individual therapy,
family therapy,
group therapy, and
will often include medication evaluation and management.

Our psychiatrists will discuss medication recommendations with the individual prior to initiating or adjusting any medication.
Young adults between the ages of 18–30 years old are housed in a supervised residential living environment. The individuals that make up our program seek out our treatment for a variety of mental health issues or behavioral representations. The make-up of our environment is an important element in our program, and is often a consideration in our admission review process. We are confident that our environment and individualized treatment program provides a healing therapeutic atmosphere for every individual in the program.
When available, previous medical records can be helpful in reviewing past assessment results, medication trials, and treatment history. Gathering these records can help guide our treatment team in beginning the assessment process efficiently. This gives our treatment team more time to review prior evaluations instead of spending time trying to obtain records. 

Due to HIPPA laws, other facilities cannot send us records they did not generate, which means that the last placement can only send their own records even if they have copies of an individual's records from elsewhere.
Family Involvement in the YA CAT Program
Family involvement is paramount in the treatment of each individual in our program. We strongly encourage families to be involved as much as possible, as it is essential in helping to understand the individual's behavioral or mental health issues and help us assess each individual's needs.
Involvement with the family can greatly contribute to the overall treatment of each individual and is more likely to lead to positive outcomes. Family psychotherapy may be part of our assessment and treatment and is typically held weekly, either in person or via a HIPPA-compliant video conferencing platform. It may not always be practical or clinically indicated for regular family visits since many of the individuals in our program come from all across the country as well as internationally. However, our program specializes in the ability to incorporate family involvement with the assessment and treatment even when the work is done remotely.
Young Adult CAT Program Team
TyJha Jackson, MPH
TyJha "Ty" Jackson is the Young Adult CAT admissions coordinator and outreach specialist at HMHI. She has worked at HMHI since 2010. She has a bachelor of science in psychology and health science minor from Clemson University and a master's in public health from Westminster College. During graduate school, Ty was a part of the HMHI nursing staff, working as a psychiatric technician on all inpatient units, as well as day treatment before her transition into outreach. Ty has lived in eight different states, spanning from California to New York. She enjoys learning about diverse cultures, while traveling and meeting new people.
Tina Halliday, LCSW
Tina Halliday is the admissions coordinator for the Huntsman Mental Health Institute (HMHI) Comprehensive Assessment and Treatment (CAT) Program in Salt Lake City, Utah. She has worked with UNI since 1999 and the CAT program since its inception in 2011. Tina graduated from the University of Utah, Graduate School of Social Work with her MSW. She has practiced for 30 years in the behavioral health field. She has provided direct clinical care to a variety of age groups and treated a variety of mental illnesses. Tina has also worked with Employee Assistance Programming throughout much of her career. This includes clinical services, management consultation, critical incident debriefing, and wellness seminar trainings to many employer groups. She enjoys her family, friends, and a variety of outdoor activities.
Rachelle Wilson, RN
Rachelle Wilson is the clinical director of Huntsman Mental Health Institute's (HMHI) Youth Services for inpatient care and is responsible for the management and coordination of nursing care for HMHI's Comprehensive Assessment and Treatment (HMHI-CAT) Program. Rachelle holds a master's degree in the science of nursing with a focus on leadership and management; she is also is a board-certified psychiatric nurse. She has worked in the CAT program from its beginning in 2011. She has over 20 years of psychiatric nursing experience and is passionate about child and adolescent psychiatric nursing care. Rachelle's professional mission and purpose is to provide leadership and direction to direct care providers following evidence based best practice standards to ensure an exceptional patient experience. Rachelle is a native to the Salt Lake Valley and appreciates all the activities this exquisite mountain setting has to offer.
Amanda Stoeckel, PhD
Dr. Amanda Stoeckel is a licensed psychologist and the clinical director/program manager for the Comprehensive Assessment and Treatment (CAT) Program at the Huntsman Mental Health Institute. She received her PhD in school psychology from the University of Northern Colorado and completed her doctoral internship at the Huntsman Mental Health Institute. Dr. Stoeckel completed a postdoctoral fellowship at the VA Advanced Fellowship Program in mental illness research at the VISN 19 MIRECC VA Salt Lake City Health Care System. She has an adjunct faculty appointment at the University of Utah Department of Psychiatry. Her focus is overseeing and providing psychological services to youth and emerging adults within the CAT and Young Adult CAT Programs, and she has extensive training in psychological assessment. Dr. Stoeckel's therapeutic orientation is typically based on acceptance and commitment therapy (ACT).
Chase Knaphus, LCSW
Chase Knaphus is the clinical director/program manager for the Young Adult Comprehensive Assessment and Treatment (YA CAT) program at the Huntsman Mental Health Institute (HMHI). Chase is also a licensed clinical social worker, and received his MSW and MPA from the University of Utah. Chase has worked at HMHI in a variety of roles since 2010, when he first started as a psychiatric technician. Chase is a passionate advocate for mental health treatment and in eliminating the stigmas surrounding it, and enjoys working with all age groups. His therapeutic orientation is based in cognitive-behavioral therapy and acceptance and commitment therapy (ACT).
Jaremy Stucki, RN
Jaremy Stucki is the Nurse Manager responsible for HMHI's Young Adult CAT Program. Jaremy joined Huntsman Mental Health Institute (HMHI) in 2010 as a psychiatric technician and worked with the adult population for 6 months before graduating with his nursing degree. He received his certification in Psychiatric-Mental Health Nursing in 2018. Jaremy completed his Bachelor of Science in Nursing from Western Governors University in 2019. He worked on the child unit as a charge nurse at UNI for several years and loved his time working with the child population and their families. In 2017, Jaremy moved to the Nurse Educator, Clinical Nurse Coordinator, and Infection Preventionist roles at HMHI. He is engaged in HMHI's Nursing Shared Governance Council and has served as the Co-Chair of Quality and Research Nursing Council. Jaremy helped create the HMHI Staff Educational Series at HMHI, which occurs twice a month and is designed to educate our frontline nursing staff about psychiatric mental health. In his time away from HMHI, Jaremy enjoys spending time with his wife and four kids going camping and enjoying the beautiful outdoors of Utah.
Kristin Becker, DO, MS
Kristin R. Becker, DO, MS, Assistant Professor (Clinical), earned her medical degree at Rocky Vista University College of Osteopathic Medicine in Parker, Colorado. Prior to attending medical school, she graduated from ATSU Arizona School of Health Sciences with her Master's of Physician Assistant studies, and practiced as a Family Medicine PA in Northern New Mexico. She completed her General Psychiatry residency and fellowship in Child and Adolescent Psychiatry at University of Arizona, Department of Psychiatry where she served as chief resident. Dr. Becker is board-certified in Psychiatry and Child and Adolescent Psychiatry by the American Board of Psychiatry and Neurology (ABPN).
Before joining our faculty, she worked in both outpatient and community based mental health programs in Tucson, Arizona. She is attracted to many aspects of child and adolescent mental health and advocacy and has a special interest in the effects of traumatic/adverse early childhood events on neurodevelopment, attachment, and future behavior. Dr. Becker is a psychiatric hospitalist on the Child and Adolescent inpatient team at the University's Huntsman Mental Health Institute.
Jessica Farrar, PhD
Dr. Jessica Farrar earned her PhD in counseling psychology from the University of Oregon. She completed her doctoral internship at Denver Health Medical Center with an adult clinical focus. Prior to joining the CAT team, Dr. Farrar worked at the Salt Lake City VA in Services for Outpatient Addiction Recovery providing individual and group psychotherapy for veterans with co-occurring substance use disorder and mental health diagnoses. Her clinical training and work experience have included individuals across the lifespan in a wide range of settings such as college counseling centers, residential treatment programs for children and adolescents, the Oregon State Hospital, a county adult correctional facility, and integrated medical settings. Dr. Farrar holds an adjunct faculty appointment at the University of Utah Department of Psychiatry as well as teaches graduate courses for the Department of Educational Psychology. A biopsychosocial perspective serves as the primary foundation from which Dr. Farrar conceptualizes patients, her therapeutic interventions are grounded in acceptance-based behavioral therapies (e.g., Acceptance and Commitment Therapy, Dialectical Behavior Therapy), and she prioritizes a strengths-based approach regardless of an individual's degree of difficulty.
Catherine Van Tassel, LCSW PA-C
Catherine Van Tassell graduated from the University of Utah with a master's of social work degree in 2004. During her time as a medical social worker, working with end-stage renal patients, she was touched by each patient's story of how their chronic health condition changed everyday life. This led her towards the medical profession, specifically the emergent need for preventive health care. As a result, she decided to further her education and graduated from the University of Utah Physician Assistant program in 2016. She continued her training by receiving a certificate in integrative medicine from the University of Arizona. Additionally, she earned two certificates in evidence based-nutrition from Harvard and Cornell Universities.
Catherine has completed several ultra-marathons, full distance Ironman triathlons, Lotoja (206-mile one-day bike race) and numerous marathons. She enjoys spending her free time with her husband and two dogs.
Megan Moser, MTRS, CTRS
Megan is the recreation therapist for the Young Adult CAT program. She has been practicing recreation therapy since 2006. She graduated from Longwood University with a bachelor's degree in recreation therapy and later completed a master's degree in parks, recreation, and tourism at the Unversity of Utah. She is licensed in the state of Utah at the master's level and nationally certified as a therapeutic recreation specialist (MTRS, CTRS). Throughout her career, she has worked with adolescents and adults in multiple mental health treatment settings. Megan is passionate about using a strengths based holistic approach while helping people find healthy and fulfilling leisure lifestyles. She also enjoys using outdoor recreation for teaching moments to link what is learned in therapy to how it can be practiced in real life situations. During her free time, Megan enjoys skiing, hiking, climbing, mountain biking, pottery, and live music. She enjoys being able to provide positive recreational opportunities to the patients at YA CAT.
Jacob Hansen, MST
Jacob Hansen is the education specialist in the CAT Program at the HMHI. He is a certified secondary education teacher and has taught courses across the curriculum including history, math, the sciences, and literature. He earned his masters of science and technology degree at the University of Utah. Jacob has worked in the educational field with teens for nearly 10 years as a wilderness guide, a classroom teacher, and as a director of local tutoring organizations.
Jacob takes an adaptive approach to learning. He works to establish a growth mindset in each student he works with in the CAT program. He enjoys reading history and the sciences and fixing up his old house. He can often be found traveling around the mountains and deserts in the West.
Daniel Blair
Daniel Blair is the administrative assistant for the Young Adult CAT program. He earned his bachelor's of science in psychology and business management from Southern Utah University and his master's in industrial-organizational psychology from Eastern Kentucky University. He has been a team member with the Huntsman Mental Health Institute since 2017 working as a psychiatric technician on all youth inpatient units before transitioning over to the Young Adult CAT program. In Daniel's free time, he loves to travel, spend time outdoors with his dogs, and consistently be learning new things.
Holly Badger, TRS, CTRS
Holly Badger is the expressive therapies manager at HMHI. Holly received her bachelor's degree in recreation from the University of Utah. She is licensed and nationally certified as a therapeutic recreation specialist (TRS, CTRS). Holly has worked at HMHI since 1997. She has facilitated groups with patients of all ages in both inpatient and outpatient. She has extensive experience using the HMHI ROPES course with groups of patients, University students, staff, faculty, and corporate teams.