What Is a Birth Plan & Why Is It Important?
Many people create a birth plan to state their preferences for labor and delivery.
A birth plan will:
help you think through your preferences ahead of time,
explore different options you might not have considered, and
communicate your wishes to your provider in advance. 
Talk to your partner or a trusted friend or family about your birth preferences. Your OB/GYN or certified nurse midwife is a good resource if you have questions or need guidance. They can speak with you about your medical options and the risks and benefits of each one. Birth preference templates are also available online. Your provider or certified nurse midwife may also have a form you can fill out.
You may need to adjust your birth preferences as you go. Once labor begins, you may change your mind about certain decisions you made or your provider may recommend certain interventions to ensure the well-being of both you and your baby.
The most important goal of childbirth is to protect your health and your baby's health. Your provider will work with you to make that a reality.
Deciding Between A Midwife Vs. An Ob/Gyn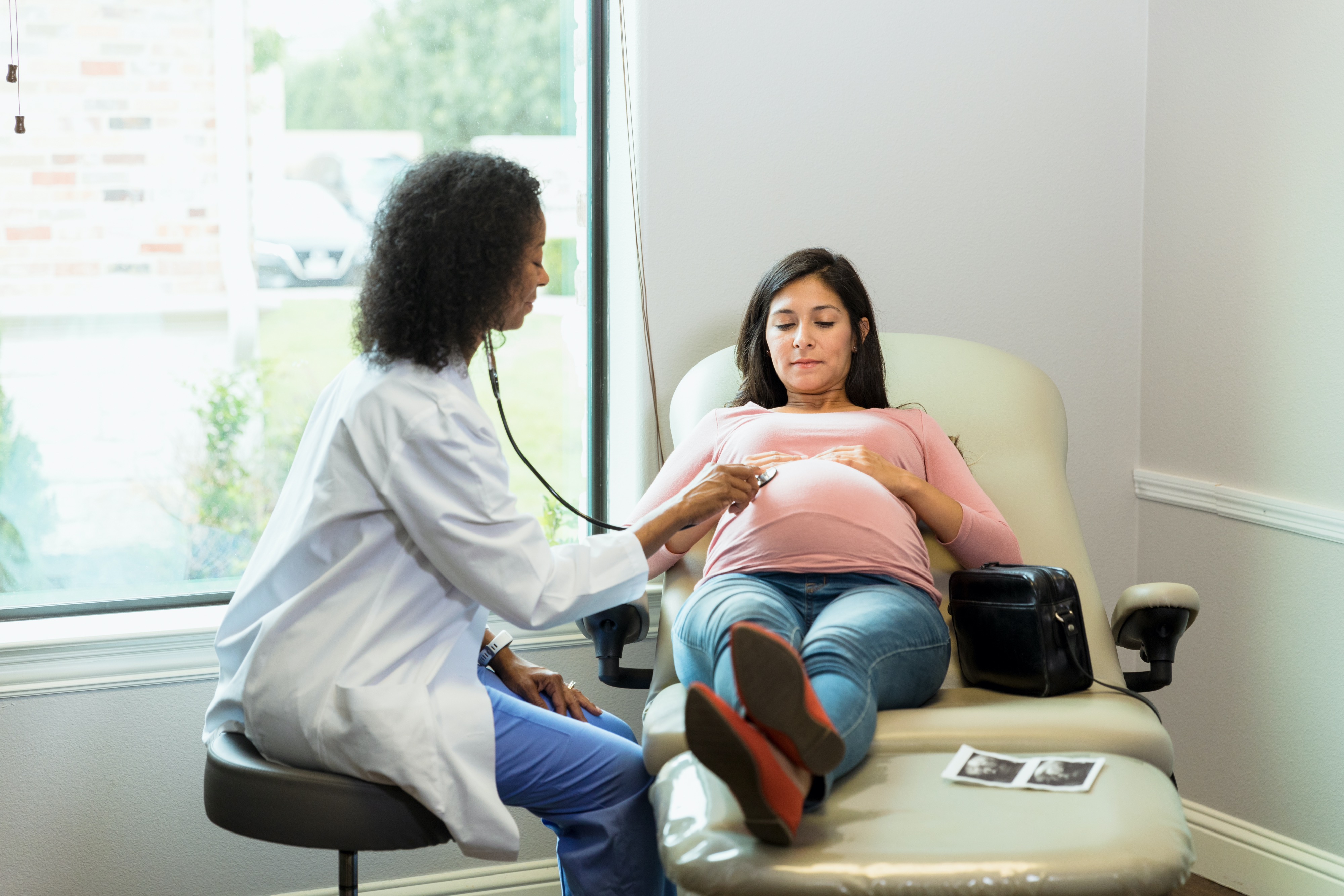 One of the most critical steps in developing a birth plan is deciding which provider to see for prenatal care and labor and delivery. At University of Utah Health, our OB/GYNs and certified nurse midwifes have specialty training and experience in women's health and pregnancy care. They also deliver babies at University of Utah Hospital, and work closely with the same team of nurses at the hospital.
The key differences between OB/GYNs and nurse midwives include the following.
OB/GYNs are medical doctors who manage low-risk and high-risk pregnancies and births.
Nurse midwives are registered nurses who have a master's and/or doctorate degree in nursing. They only manage low-risk pregnancies and births.
OB/GYNs and nurse midwives at U of U Health are strong partners who share a commitment to each patient's well-being. They are also dedicated to training the next generation of women's health providers. As a patient at U of U Health, you may meet student nurse midwives and OB/GYN residents who will provide you with support and continuity of care throughout the labor and birth process.
Find an Obstetrics Provider or Midwife Near You
Types of Births & Deliveries
The type of delivery method you have will depend on your health history and other unique circumstances.
A vaginal birth is the most common.
A Cesarean section (C-section) is a surgical procedure used to deliver a baby through incisions (cuts) in your abdomen and uterus. Your provider may recommend a C-section if a vaginal birth would put you or your baby at risk. Some C-sections are planned well in advance but sometimes the decision is made during labor.
If you are planning a vaginal birth, consider these questions.
Do you hope to have a natural childbirth experience?
Are you considering pain relief methods, such as an epidural, nitrous oxide, or medications delivered through an intravenous (IV) line?
Do you want to be able to stand up, use a shower, or walk around during labor?
If the baby needs help coming out, are you open to the provider using forceps or a vacuum?
Water births are also available at U of U Health for patients who:
are using a nurse midwife,
have a low-risk pregnancy, and
are considered low-risk for problems during labor and delivery.
Laboring in the water is an option even when water birth may not be recommended.
Creating Your Birth Plan Checklist: Preferences to Consider
Be sure to share your birth preferences with your provider, who will review it at a prenatal appointment to make sure U of U Health can accommodate your preferences.
Birthing Room Preferences
Who do you want in the room during labor and delivery?
If your partner or coach is with you in the room, what role do you want them to play?
What music and lighting would you prefer during delivery?
What do you want to bring from home?
Would you like the care team to position a mirror so that you can see your baby being born?
 Birth Preferences for After the Baby Is Born
Who do you want to cut the cord? 
Do you plan to breastfeed your baby or use formula?
Do you want to "bank" the baby's umbilical cord? This process involves sending the cord to a cord blood banking center for personal use or as a donation. (If interested, you'll need to make these arrangements beforehand.)
Would you like your baby placed skin-to-skin with you after the birth? This is the standard of care if your baby is transitioning well and breathing on their own.
Do you want your child to be circumcised at the hospital? (This may involve an extra fee depending on your insurance coverage.)
Do you want to see the placenta after the baby is born? Do you want to take it home? (If yes, we will provide a consent form.)
If you have questions or preferences about newborn medications and vaccination, please talk to your provider and the nurse when you arrive at University Hospital to deliver.
Why Choose U of U Health?
At U of U Health, we are committed to providing you with the best childbirth experience possible.
University Hospital is the only hospital in the state that holds the prestigious baby-friendly designation. This designation comes from the World Health Organization (WHO) and United Nations Children's Fund (UNICEF). Baby-friendly hospitals create the best possible environment for successful breastfeeding.
Our midwives, pediatricians, OB/GYNs, and nurses promote and support:
breastfeeding,
early bonding between babies and their families, and
babies staying in the hospital room with their parents unless the baby requires continuous nursing supervision.
Resources for Parents-to-Be
Hear From Our Specialists